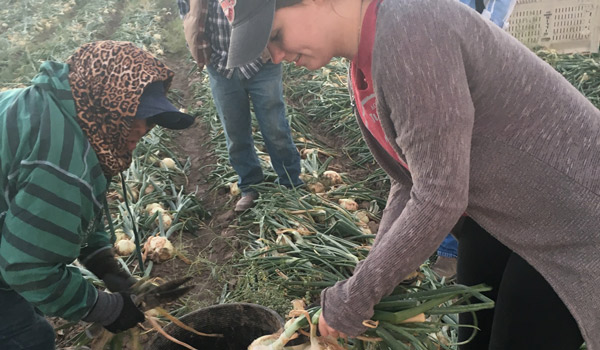 Students who participate on this immersion trip will travel to El Paso, TX and Las Cruces, NM as part of an experiential immersion into the immigration crisis on the border. A hot topic in the news today, we often forget that immigration is not just a speaking point for politicians, but a lived reality of millions of people worldwide, and many thousands along the southern border. This is a place where cultures and nations both collide and collaborate, and where you will encounter people with the capacity to transform you both spiritually and intellectually.
This trip allows students to dive into the reality of the border by visiting facilities that provide care and resources to immigrants, dialogue with both religious and government leaders, and encounter with the immigrants themselves.
A 3-credit, Monday evening Theology course is required for participants of this trip, which is taught by Sister Ruth Harkins. Specific questions about the trip or course requirement can be directed to Sister Ruth at harkins@cua.edu.
Spanish speakers encouraged to apply, though Spanish is not required. 
Cost of Trip

$600 (scholarships available)

Covid-19 Requirements

Full Covid-19 vaccination is required for all trip participants.