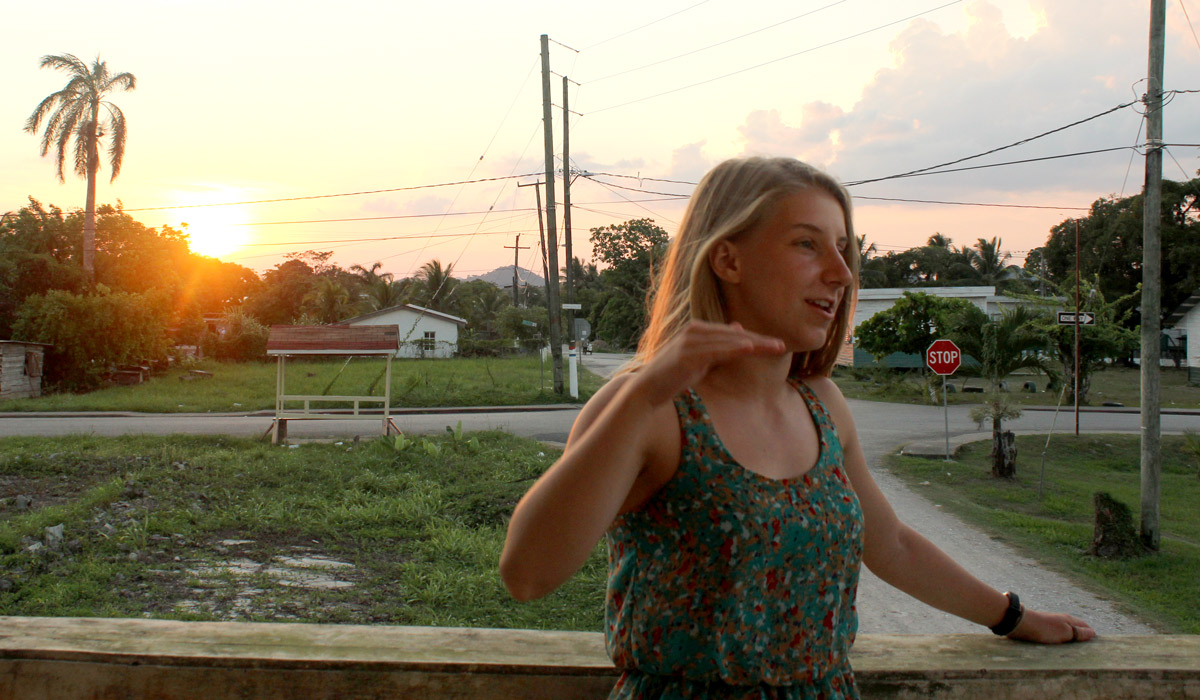 Spring Break
Montgomery, Alabama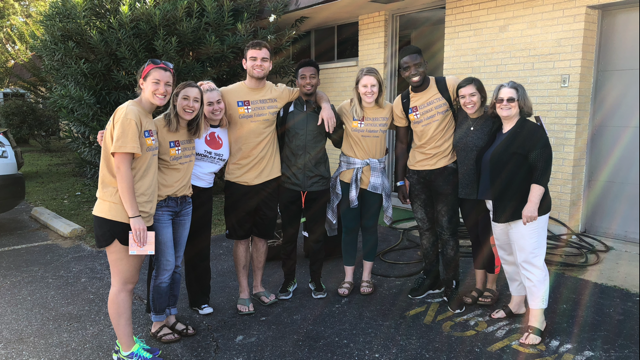 Resurrection Catholic Mission of the South was founded in 1943 by the congregation of the Resurrection. Since it's beginning, it has operated programs focused on education, evangelization, healthcare, social services, and advocacy. It is a multi-ethnic community, comprised of believers of many traditions, the physically and mentally challenged, the able bodied, young and old, laity, religious and clergy all united in their efforts to resurrect society through our outreach to the poor, school children, and challenged children and seniors.
This Spring Break, Resurrection Catholic Mission will host our students for a week as part of their Collegiate Volunteer Program. We will be working with many of their social outreach programs and learning about the rich histroy of the Civil Rights Movement in Montomery and the surrounding areas. We will learn about the Montgomery Bus Boycott led by Rev. Dr. Martin Luther King Jr., the history of the Tuskeggee Airmen, and visit the local museums of the Equal Justice Initiative. We will also vist nearby Selma, where the march across the Edmund Pettus Bridge occurred, and we'll hear reflections from citizens who were instrumental in the Civil Rights Movement. The trip is a unique opportunity to learn about the rich heritage of the Catholic presence in the African-American and Southern Communities. 
Cost: $300
Covid-19 Vaccinations are required for this trip
---
Rural Appalachian Service Immersion, West Virginia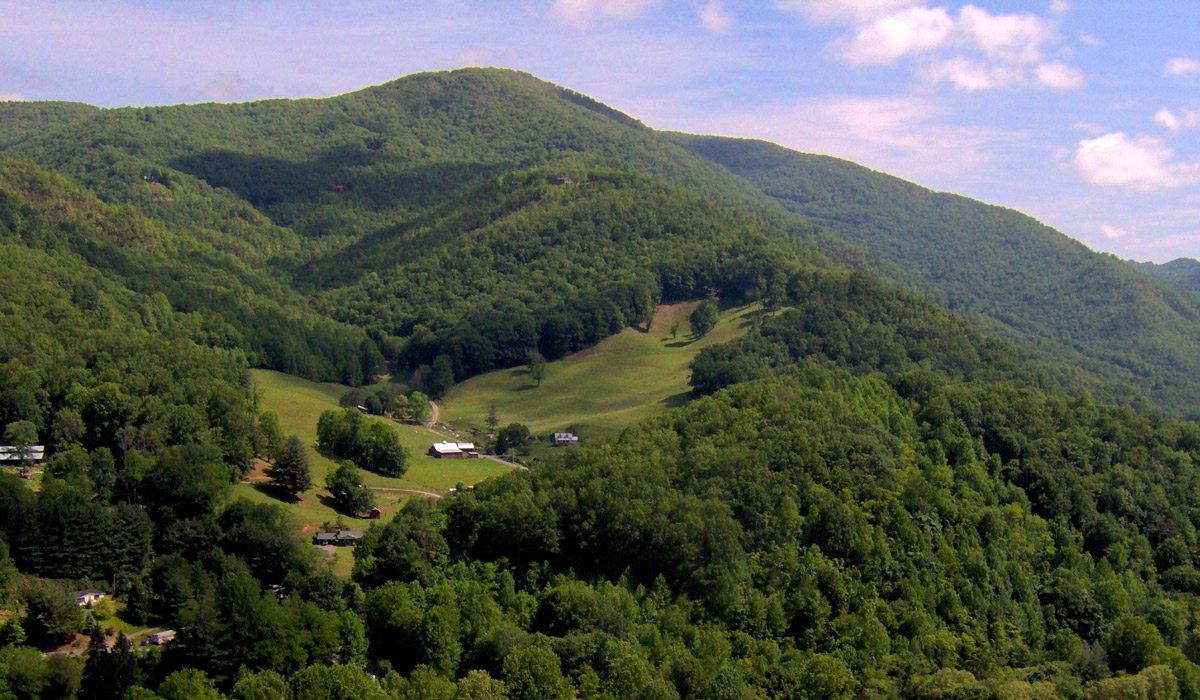 The Wheeling Jesuit University Appalachian Institute hosts students in rural Appalachia for service immersion trips. Each trip focuses on relationship building with Appalachian communities, authentic learning on the challenges and beauties of the region, reflection in the Jesuit tradition, and action steps for continued connection after the spring break immersion experience.
Students will have the opportunity to learn about many aspects of environmental justice on this trip. They will have the opportunity to hear from, and work alongside, community organizers, organic farmers, urban gardeners, and sustainable energy experts. They'll also get a chance to speak with labor union represenatives to learn about the rich history of workers rights in the region. Students will spend time in both the northern panhandle and southern part of the state in order to have a broad understanding of the region. They'll get to participate in direct service, working on disaster relief efforts, home repair projects, soup kitchens, meal delivery programs, and children and elderly programs. Because service is about serving with communities, and not for them, educational and cultural components will allow students to develop a relationship with the communities they are living in and continue to work with them even when they have returned home.
A 3-credit, Monday evening NCSSS course is required for participants of this trip: SSS 208: Eco-Social Justice: A View From Appalachia, which is taught by Dr. Brooks Zitzmann. The West Virginia Immersion Course explores the intersections of social, economic, and environmental injustices in rural America through a case study of Appalachia. Specific questions about the trip or course requirement can be directed to Dr. Zitzmann at zitzmann@cua.edu.
Cost: $300
"Over Spring Break, I attended the Service and Justice Immersion Trip to West Virginia. During my trip, I learned about the important social, economic, and environmental issues facing West Virginians today. Our trip combined learning about history and government in Charleston, the capital of West Virginia, with performing direct service to marginalized communities in Wheeling. It was really interesting and essential to learn about the ways in which the mining industry, the unions, and the state government have interacted over the course of the past few centuries, but I was most gratified by our time spent with the people of West Virginia themselves. At the soup kitchen in Wheeling, we worked alongside West Virginians to help West Virginians. It was incredible to see the way that the people of these communities sought to help their brothers and sisters who are less fortunate. Everyone we spoke with demonstrated an incredible solidarity with their fellow citizens. 
Since returning from West Virginia, I have begun to think more critically about the ways that companies support their workers, examining especially the way that energy and coal companies have failed West Virginia miners and their families. I want to learn to do my part to stand with these people to defend both their dignity and their home."  ~ Benjamin Shields, Class of 2020
Covid-19 vaccinations are not required for this trip, but are strongly encouraged
---
East Santo Domingo, Dominican Republic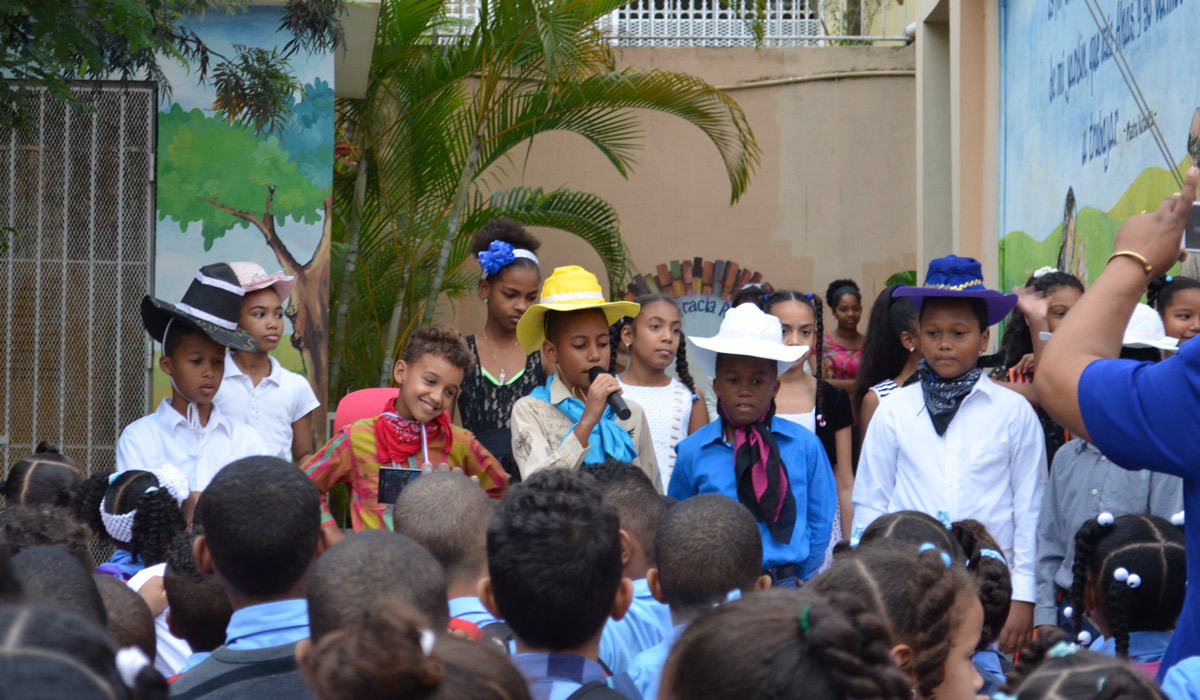 Students who participate in the Dominican Republic immersion trip will be in the barrio of LosTressBrazoss, in Eastern Santo Domingo. This barrio is one of the many marginalized communities that is currently found in the country's capital. The Bernadine Franciscan Sisters have been living and working in this area for many years, and have offered our students the opportunity to partner with them in their ministry.
Catholic University students will visit an elementary school daily, prepare and deliver lessons to the students, and assist with other ministries such as adult education and visiting the sick. They also learn about the challenging history and rich culture of the people there. By living in a small guesthouse that the sisters have in that community, the students have the opportunity to immerse themselves in the daily lives of the people around them.
Spanish speakers encouraged to apply, though it is not required.
Cost: $850
"Going to the Dominican Republic on a service and justice immersion trip in 2018 as well as in 2019 was one of the best decisions I could have made. Each day myself and the other Catholic U students walked to the school that we would be at for the day. We were greeted by an abundance of love and pure happiness as we entered the school, welcomed by our neighbors and their children who attended the school. We spent our day with numerous age groups, teaching the English language in different topics. Myself and the other students visited people in their homes, enjoyed our time playing with the children at recess, and spending time in a class in which we also taught adults English, relating towards their future, with the possibility of going to school and talking to employers. At the end of each day, we joined together to have a meal and were able to reflect upon the day that we had just had and prepare for the next day ahead. By the end of the week we became what felt like family with those who we had entered into community with. 
The first time I went on the trip, I didn't know how to process it all. While I knew Spanish, I was by no means fluent and was hesitant about how this would impact my experience. What I realized was that I was so blessed to have seen God's beauty in so many places and in so many people and had no idea if it was even possible for me to show that love and beauty back home. Then in 2019, I had the incredible opportunity to go back for a second time. This trip allowed me to focus my attention on the people I was serving, as well as the people I was serving with. I learned about community, God's beauty, and most especially love. The type of love that God has for each and every human being, and the love we share with each other whether we live in the same place or thousands of miles apart or even speak different languages, the love we share is profound.  Paz y Bien." ~ Cara Midwinter, Class of 2020
Covid-19 Vaccinations are required for this trip
---
Apopka, Florida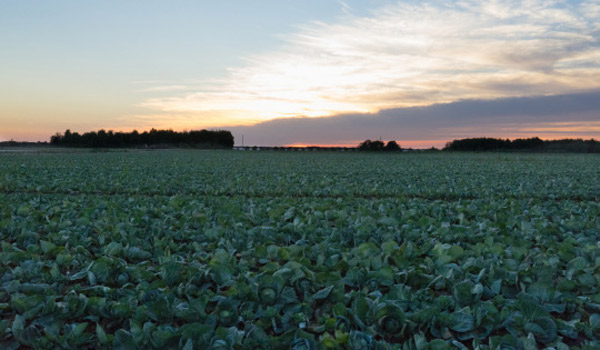 Students spend the week walking in the shoes of another, by living and working with host families in the community of Apopkaa, Florida. A town of immigrant farm workers, Apopka, Florida is home to the Hope CommUnity Center, a service learning community dedicated to the empowerment of Central Florida's immigrant and working poor communities through education, advocacy, and spiritual growth.
Hosted by this community center, Catholic University students spend their mornings working in the same fields where the town residents work, and spend afternoons learning about the gifts of the community and the challenges that confront them. The goal is that both the students and the host community broaden their worldview through building relationships with people of different lived experience.
This trip is a driving trip, so any student on this trip must be willing to go on a 13-hour van ride.
Cost: $300
"This past spring break I spent a week in Apopka, Florida with an amazing group of people, embracing new cultures and growing in my faith. While I have never taken a Spanish class, and certainly don't know much, I felt the best way to learn the language and engage in the culture was to throw myself directly into it. In the mornings, we spent time working where the people of Apopkaa work: in agricultural fields and flower nurseries (many of which supply flowers to Disney). And instead of staying in hostel or a hotel, we all paired up and stayed with families in the community, allowing us to listen to their stories about their lives here in the US, and how the migrated from their home country.
The trip was filled with so many lessons and memorable events, whether it was the 13 hour van ride (both ways), or the amazing home cooking from our home stays, the memories will last a lifetime. Most of all, though, the trip challenged me to incorporate my faith and values into my everyday life, and to encourage those around me to do the same. This trip wasn't about doing direct service, but instead it took on the form of standing with others, standing with yourself, and standing with God." ~Joey Hehl, Class of 2021
Covid-19 Vaccinations are required for this trip
---
US/Mexico Border Immersion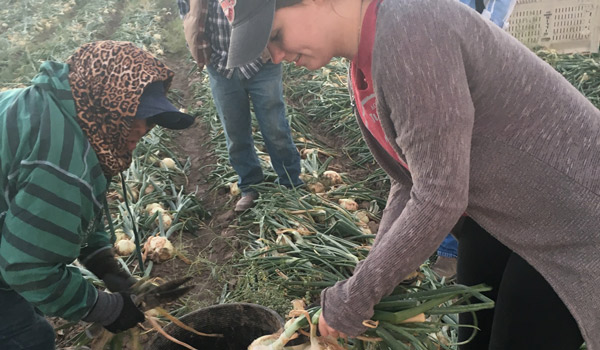 Students who participate on this immersion trip will travel to El Paso, TX and Las Cruces, NM as part of an experiential immersion into the immigration crisis on the border. A hot topic in the news today, we often forget that immigration is not just a speaking point for politicians, but a lived reality of millions of people worldwide, and many thousands along the southern border. This is a place where cultures and nations both collide and collaborate, and where you will encounter people with the capacity to transform you both spiritually and intellectually.
This trip allows students to dive into the reality of the border by visiting facilities that provide care and resources to immigrants, dialogue with both religious and government leaders, and encounter with the immigrants themselves.
A 3-credit, Monday evening Theology course is required for participants of this trip, which is taught by Sister Ruth Harkins. Specific questions about the trip or course requirement can be directed to Sister Ruth at harkins@cua.edu.
Spanish speakers encouraged to apply, though it is not required.
Cost: $500
"On my first Service and Justice Immersion trip, I traveled to the US / Mexico Border. For a week over my freshman year spring break, eight of my peers and I served and cooked food for immigrants, prayed, toured the Border Patrol Museum and the Oteroo Detention Center, met with town officials and bishops, and much more. The bulk of the trip was emotionally draining because there was a sense of hopelessness. But, when you are able to speak to a two year old girl in Portuguese over google translate to occupy her so that her 19 year old pregnant mother can fill out forms, the hopelessness fades into the background and your priority becomes the human life in front of you. While we went to different service sites, each one reminded me that no matter what happens in politics, humanity needs to take care of humanity. 
We are all brothers and sisters in Christ and if we act together, we can change a life. The vulnerability of the people that we encountered us made me realize that Americans in particular, have many metaphorical and emotional borders up to keep people out, but it does not take much to drop the wall and help those in need. While being home after this trip, I have learned about the dignity and value of every human life that passes through mine. My life has been forever impacted because of the people I met in Texas and those who traveled with me." ~Clare Wagner, Class of 2022
Covid-19 Vaccinations are required for this trip
---
Camden, New Jersey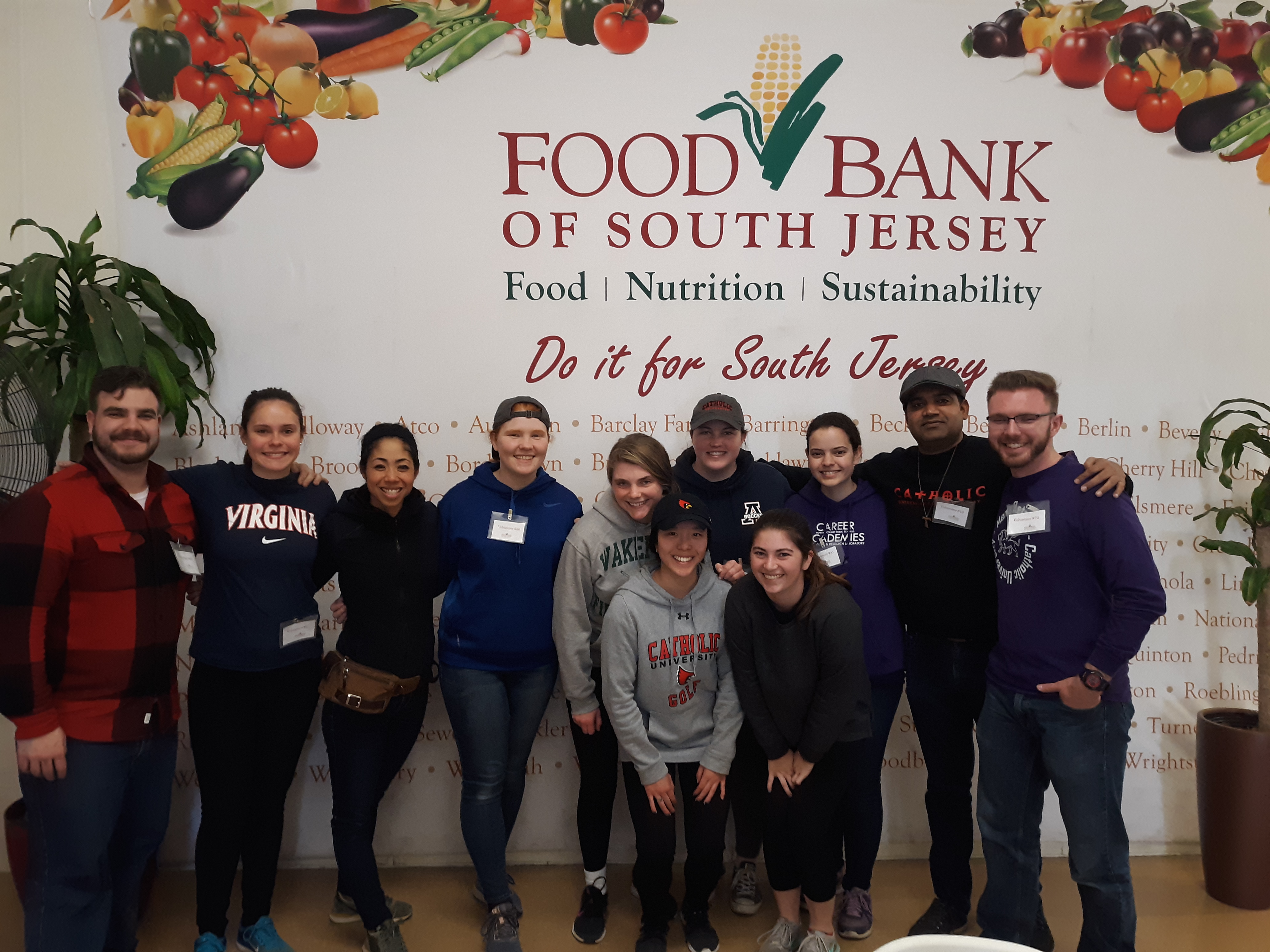 The city of Camden is a place of harsh realities and strong people. Big challenges and innovative community members working for change. It is one of the poorest urban areas in the country, though it is located just across the river from Philadelphia.

The Romero Center brings young people to Camden to experience an enlightened conversion and commitment to work for change. Students who visit here will learn to see that there is both opportunity and challenge in the work of the Church. That each one of us has a role to play in bringing about a societal commitment to end poverty and discrimination in our world. During this week in Camden, students will have the opportunity to partner with organizations working to end homelessness, support our sisters and brothers with disabilities, bring food to those who are hungry, hear from speakers and activists working for change in diverse ways, and just learn about the city from the inside out.
Cost: $200
"During our time on the service and justice immersion trip in Camden, our eyes were opened to the existence of severe poverty and other adverse conditions in communities within our own nation, and how these communities still have the fortitude to maintain their positivity and celebrate their cultures. Additionally, we went to various sites around the city, experiencing not only the poverty in the city, but the amazing response to it by locals. Everywhere we went in the city, there was an enthusiastic response to help those experiencing homelessness, those with drug addictions, and others less fortunate, through charity and the simple solidarity between neighbors. 
My time in Camden led me to reflect on the injustice in our own nation, and the importance of treating every person with dignity, especially if we do not know them. This has challenged me to reform my everyday life and to make certain that I am not taking the presence of any person for granted. The Camden community reminded me that every individual is precious for a variety of reasons, and now I seek to remind myself and others that these reasons, chief of which is love, exist everywhere there are people." ~Will Pinhak, Class of 2020
Covid-19 vaccinations are not required for this trip, but are strongly encouraged
---
Summer Break
 San Salvador, El Salvador (May 16 - 24, 2022)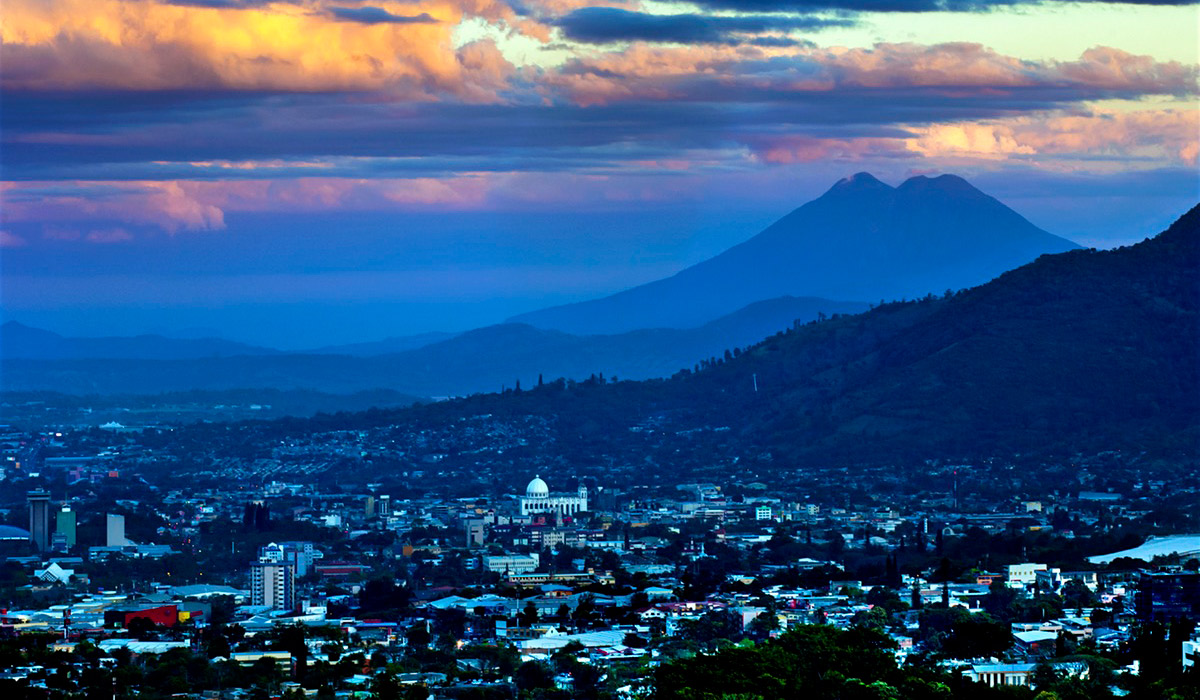 El Salvador is a small yet vibrant country on the Pacific coast of Central America. It has a rich and beautiful culture and history, but one that has also been plagued by war and violence in the recent past. As with many countries in Central America, its history has also been closely intertwined with the politics and people of the United States. In addition, the Catholic Church has been a force for good in the country, and through the vibrant faith of its people and leaders, has fought for the rights of the poor and marginalized.
Students on the El Salvador immersion trip will be part of a faith-based experience, learning from the Salvadoran people about their lives, histories, and hopes for the future. Participants learn about the impact of war, migration, the environment, and a tradition of a liberating faith. There will be visits to martyr sties, grassroots organizations, and talks about history, politics, and economics. There will also be several days spent in a rural community outside of the capital, being in home stays, and spending time with the community members.
This trip will be hosted by the organization CRISPAZ, a faith-based organization dedicated to building bridges of solidarity between the Church of the poor and marginalized communities in El Salvador and the communities in the US and other countries through mutual accompaniment.
Spanish speakers encouraged to apply, though it is not required.
Cost: $1,000
"On the Service and Justice Immersion trip to El Salvador this summer, I learned the power and importance of solidarity. On the trip we had the opportunity to learn about the history, culture, religion, and politics of El Salvador. While I learned a lot from the various sites that we visited, I truly learned most from the Salvadoran people that we had the honor to meet. The resilience, kindness, and joy so present in the lives we encountered was inspiring. Those that we met in El Salvador showed true vulnerability in their willingness to share their stories. Yet those who openly shared their experiences did not want to do so in vain. Throughout the trip an emphasis was placed on how we can stand in solidarity with others and what that looks like in our daily lives upon returning back home after the trip. 
Since returning home from El Salvador, I am still grappling with solidarity and what it means to me. I have come to realize that one can stand with others in many ways – both big and small. I am eternally grateful for my experience in El Salvador and the kindness of the Salvadorans I was blessed to meet." ~Rachel Figueroa, Class of 2021
Covid-19 Vaccinations are required for this trip