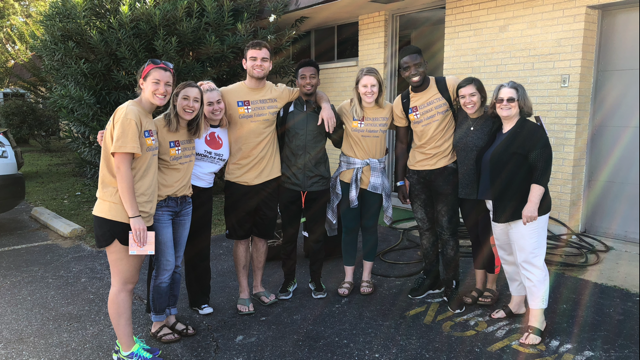 This Spring Break, Resurrection Catholic Mission of the South will host our students for a week as part of their Collegiate Volunteer Program. Resurrection Catholic Mission was founded in 1943 by the congregation of the Resurrection. Since its beginning, it has operated programs focused on education, evangelization, healthcare, social services, and advocacy. It is a multi-ethnic community, comprised of believers of many traditions, the physically and mentally disabled, the able bodied, young and old, laity, religious and clergy all united in their efforts to resurrect society through our outreach to the poor, school children, and challenged children and seniors.
Students will be working with many of Resurrection Catholic Mission's social outreach programs and learning about the rich history of the Civil Rights Movement in Montgomery and the surrounding areas. We will learn about the Montgomery Bus Boycott led by Rev. Dr. Martin Luther King Jr., the history of the Tuskegee Airmen, and visit the local museums of the Equal Justice Initiative. We will also visit nearby Selma, where the march across the Edmund Pettus Bridge occurred, and we'll hear reflections from citizens who were instrumental in the Civil Rights Movement. The trip is a unique opportunity to learn about the rich heritage of the Catholic presence in the African-American and Southern Communities. 
Cost of Trip

$400 (scholarships available)

Covid-19 Requirements

Full Covid-19 vaccination is required for all trip participants.