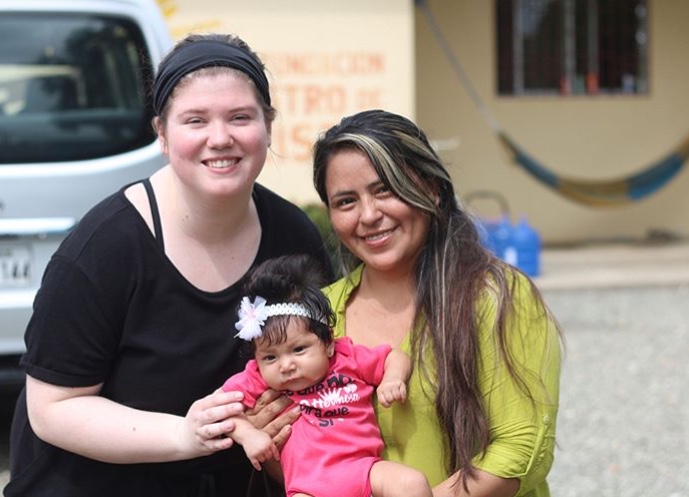 This immersion into the margins of city of Guayaquil allows  students to begin a relationship with the people of Ecuador, and reflect on the face of Christ in their joys and struggles. The organization that hosts us, Rostro de Cristo, means face of Christ in Spanish, and reflects the call to a new awareness and desire to love others in the likeness of Christ. 
During this experience, emphasis is placed on being with members of the local community rather than doing for them, building relationships, and developing a greater understanding of the reality of Ecuadorians through visits and dialogue. Students will mingle with the people in the community and spend time visiting and learning about programs such as Fundacion Nuevo Mundo and Hogar de Cristo. Students also will live in simple conditions while there, in a small guest home typical of what an Ecuadorian might live in. They will also eat basic meals, just as their new friends and neighbors in Guayaquil do. This allows students a deeper understanding of what life is like for the people of this beautiful, yet often marginalized city. 
Spanish speakers encouraged to apply, though Spanish is not required.  
Cost of Trip

$1000 (scholarships available)

Covid-19 Requirements

Full Covid-19 vaccination is required for all trip participants.