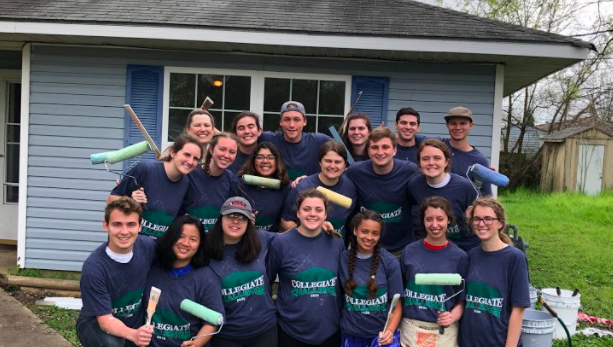 Our alumni have served in many locations around the world with many different service organizations. See through the years of the different service locations, organizations, branches of the Military, and different Diocese where Catholic University Alumni have gone off to serve or are currently still serving!
Check out our 2020 Alumni
Melissa Cowell

Habitat for Humanity - New Orleans, LA

Juliana D'Alessandro

Operation TEACH - Notre Dame University of Maryland

Natalie DeRoche

Maggie's Place - Mesa, AZ

Patricia Halloran

Jesuit Volunteer Corps - Cleveland, OH

Luke Morris

SOLT Mission - Turtle Mountain Native American Reservation, Belcourt, ND

Dante Nicotera

Christ House - Washington, DC

Will Pinhak

Christian Appalachian Project - Martin, KY

Lauren Revay

Echo Graduate Service Program - League City, TX

Veronica Smaldone

Special Olympics Maryland - Western Maryland

Victoria Smith

Seton Teaching Fellows - Bronx, NY

Gabby Tomasura

Habitat for Humanity - Newburgh, NY

Katie Wethli

House of Brigid - Dublin, Ireland
For a full list of alumni who participated in long-term service after graduation, please see the links below.
2020
2019
2018
2017
2016
2015
2014
2013
2012
2011
2010
2009
2008
2007
2006
2005