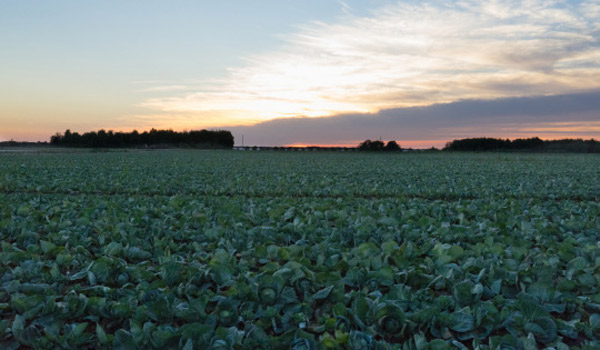 Students spend the week walking in the shoes of another, by living and working with host families in the community of Apopka, Florida. A town of immigrant farm workers, Apopka is home to the Hope CommUnity Center, a service learning community dedicated to the empowerment of Central Florida's immigrant and working poor communities through education, advocacy, and spiritual growth.
Hosted by this community center, Catholic University students spend their mornings working in the same fields where the town residents work. They may be at a local farm picking brussel sprouts, or at a nearby plant nursery preparing plants to be shipped out. These experiences give our CUA students a very small taste of the work many immigrants do, as well as gives us the chance to speak with the farmworkers and hear their stories. In the afternoons, students will be at the Hope Community Center learning about the gifts of the immigrant community and the challenges that confront them. We will hear stories about why people have to leave their homes and come to the US, we'll learn about how the US immigration system works, and we'll help out with activities such as the youth group or citizenship classes. The goal is that both the students and the host community broaden their worldview through building relationships with people of different lived experiences.
One of the most unique and rewarding aspects of this trip is the homestays. CUA students pair up and stay with different host families that work with the Community Center. You'll spend the week living in their homes and getting to know them. During the day, you'll be out in the community or at the Hope Center, but in the evenings you'll be with your host family. This is the most immersive aspect of the trip because you get to spend a week with a family who has immigrated to the US. You'll be sharing meals, sharing stories, and just getting to know each other. Some students continue to remain in touch with their host families long after the trip is over.
This trip is a driving trip, so any student on this trip must be able to go on a 13-hour van ride. 
Cost of Trip

$400 (scholarships available)

Covid-19 Requirements

Covid-19 vaccination is recommended for this trip, but if students are not vaccinated, they may test before arriving to Apopka.