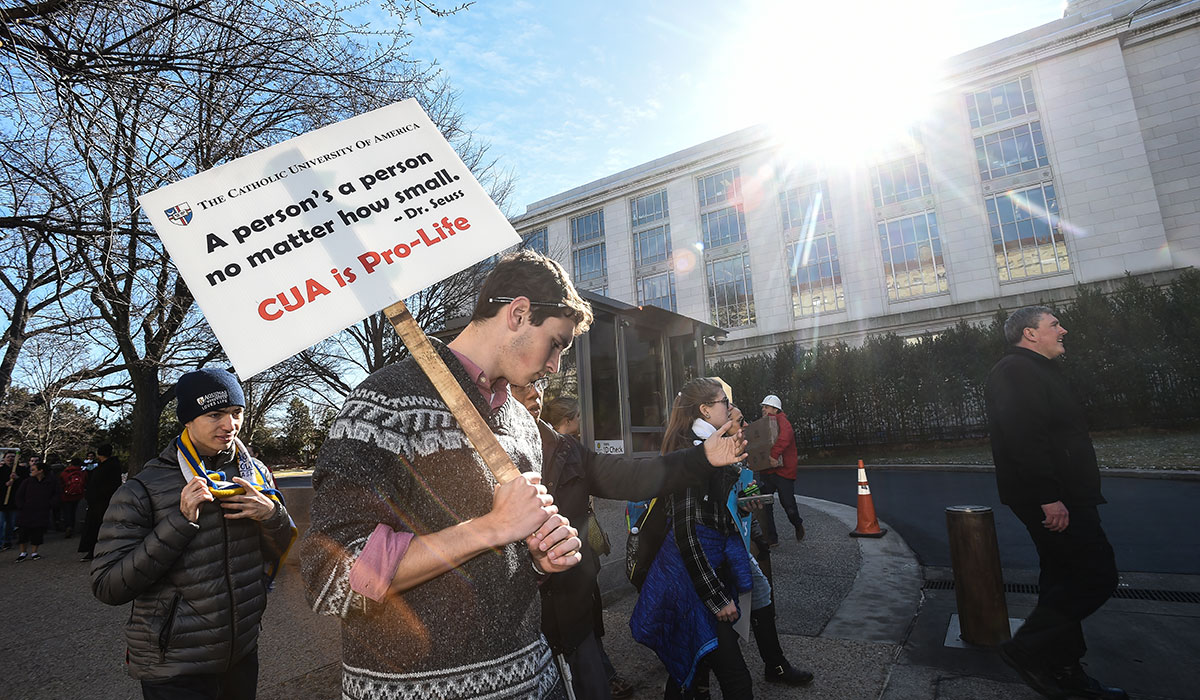 March for Life 2022
We look forward to praying in solidarity, as a Catholic University community, for a consistent ethic of life during the annual March for Life. 
The University is currently evaluating our plans for the 2022 March for Life, we hope to have a clear answer of our plans by early December.  Please check back here for more information in the coming weeks.
If you are a high school or parish youth ministry looking for overnight accommocations for the 2022 March for Life, please click here!
If you have any questions or concerns, please contact Amanda Ceraldi, Associate Campus Minister for Women's Ministry and Pro-Life Hospitality at ceraldi@cua.edu. 
---