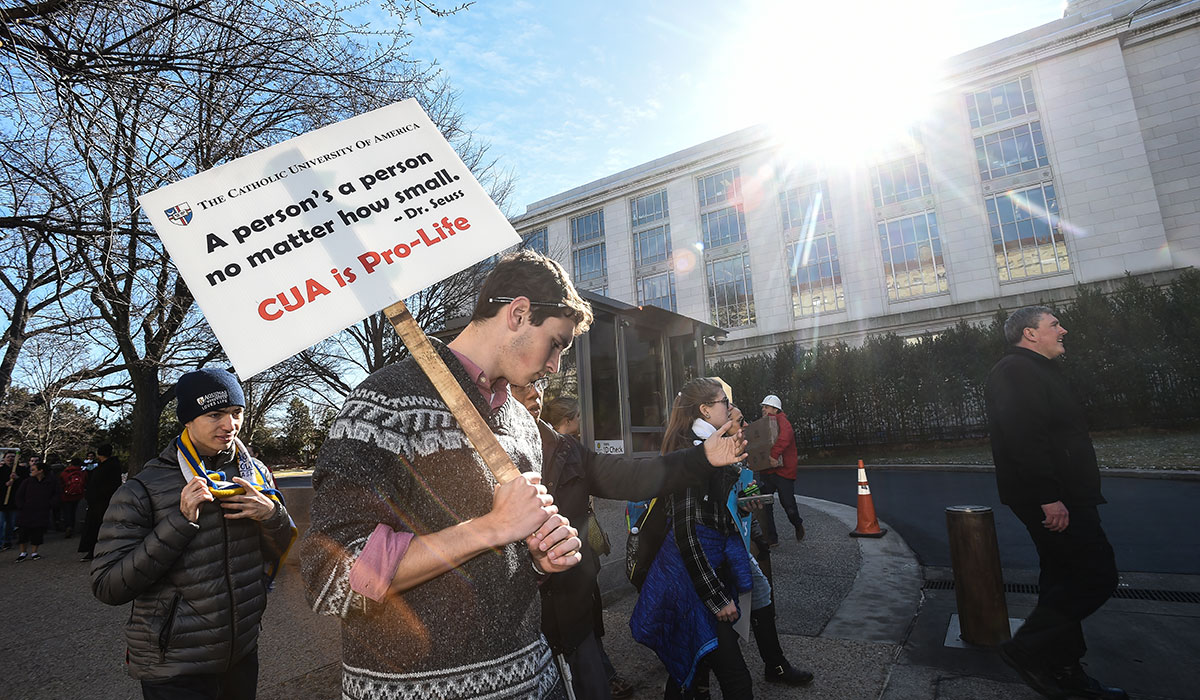 March for Life 2022
We look forward to praying in solidarity, as a Catholic University community, for a consistent ethic of life during the annual March for Life. 
Details about the upcoming March for Life 2022 will be coming out shortly! 
Please contact Amanda Ceraldi, Associate Campus Minister for Women's Ministry and Pro-Life Hospitality, at ceraldi@cua.edu or call the Office of Campus Ministry at 202-319-5575 if you have any questions or concerns.
---