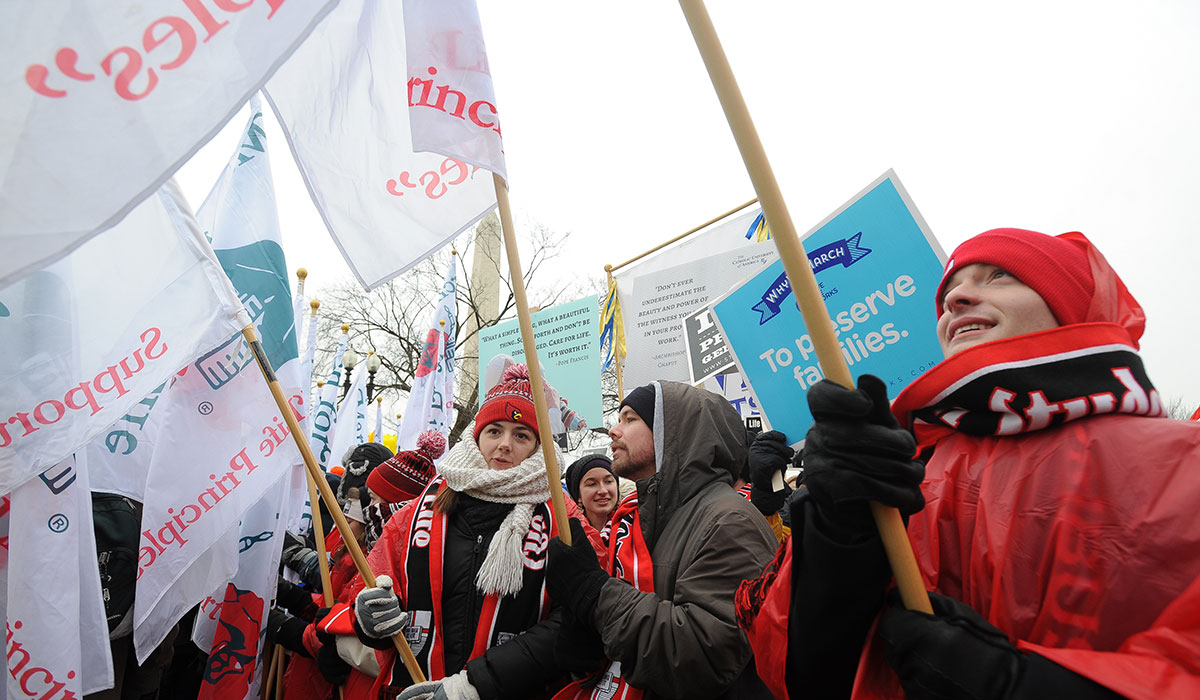 March for Life 2020
We look forward to marching and praying in solidarity, as a Catholic University community, for a consistent ethic of life at the annual March for Life. 
Join us on January 24, 2020 in Heritage Hall at 11:00am for a kick-off to the March for Life.  President and Mrs. Garvey will join us for a brief talk, group photo, and then we will head to the metro together before going to the National Mall. 
All Catholic University students (Undergraduate, Graduate, Law School, and Seminarians), Faculty, and Staff who plan to attend the 2020 March for Life, whether with the University, your home parish, seminary, etc., should register for the March! Day of Registration will take place in Heritage Hall on Friday, January 24, 2020 at 11:00am. Classes will be canceled from 11:10am-3:00pm. For those who would like to March with Catholic U, but plan to meet the group on the National Mall can meet the group at 7th and Constitution!  Click HERE to register!
Please contact Amanda Ceraldi, Associate Campus Minister for Women's Ministry and Pro-Life Hospitality, at ceraldi@cua.edu or call the Office of Campus Ministry at 202-319-5575 if you have any questions, concerns, or need accomodations.
---