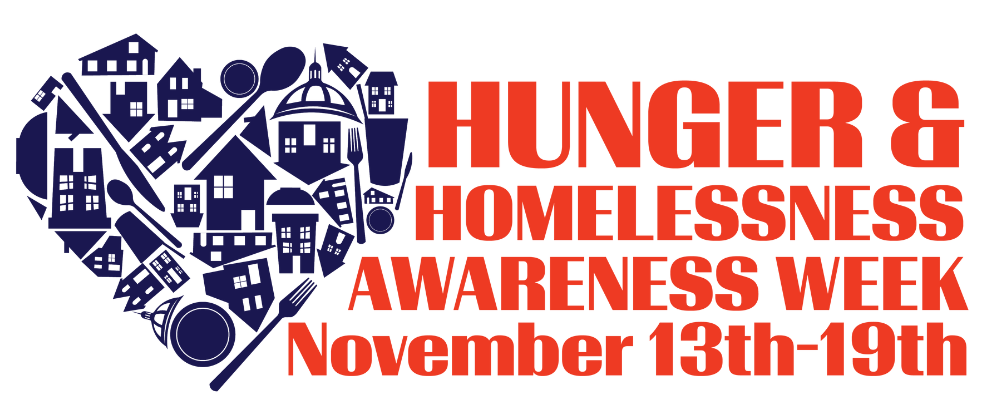 Join the Office of Campus Ministry in participating in the annual Hunger and Homelessness Awareness Week November 13-19 2022.
Schedule of Events:
5K Race Against Hunger and Homelessness

Sunday, Nov 13th 10am

 McMahon Parking Lot

To kick off Hunger & Homelessness Awareness Week (Nov 12-19), Fitness & Recreation and Campus Ministry are hosting their 3rd Annual 5K Race Against Hunger on Sunday, November 13 at 10:00am!

We are inviting you to run, walk, or jog with us on Catholic University's campus as we raise awareness for hunger and homelessness in our community. The 5K race will start and end at Caldwell Hall.

Register here

https://docs.google.com/forms/d/e/1FAIpQLSfz6yFXoT_MEpp9y1ztLDL-tQPXnm2_JpzaD05ccah1cqVAVw/viewform 
Affordable Housing Simulation

November 14th 7-9pm

Pryz Great Rooms

Join CUA's Habitat for Humanity chapter to learn about affordable housing through an interactive simulation.




Art from the streets

Tuesday, Nov 15th 7pm

McGivney Auditorium 

Come hear from three artists who have experienced homelessness. They will share their poetry and artwork, as well as share their stories with us!
Care Packaging Palooza

Wednesday, Nov. 16 from 5-7 Pryz Atrium

Join PB, Cardinal Service Corps, and PEERS for Care Package Palooza as part of Hunger and Homelessness Awareness week. Decorate tote bags, pack them with essential items & treats, and grab some Cheryl's Cookies to show some love to our neighbors around DC. We'll be in the Pryz Atrium this Wednesday, November 16th from 5-7 PM, stop by on your way to dinner to support this amazing cause.
Thanksgiving Food Drive

Nov. 12 - Nov. 21

Non-perishable food items are being collected around campus to benefit the Brookland-Edgewood Family Support Collaborative. Most requested Thanksgiving items include: canned vegetables, boxed potatoes, dessert mixes, cornbread mix, pre-made pie crust, and turkey gravy. Please bring your items to the following campus housing offices by Monday, Nov 21:

Gibbons Hall, Camalier House, Millennium South, Regan Hall, and Opus Hall
CUA on Tap

Thursday, Nov. 17th 7-9pm,

Pryz Great Rooms

Norma Pimentel, a Sister with the Missionaries of Jesus, will be speaking on why Catholics are called to welcome the stranger. She is the Executive Director of Catholic Charities of the Rio Grande Valley. She oversees the charitable arm of the Diocese of Brownsville, providing oversight of different ministries and services in the Rio Grande Valley through emergency assistance, homelessness prevention, disaster relief, clinical counseling, pregnancy care, food programs, and humanitarian relief to immigrants.





Weekly Service Opportunities

Check out our service opportunities to be more active in the community and help with hunger and homelessness.