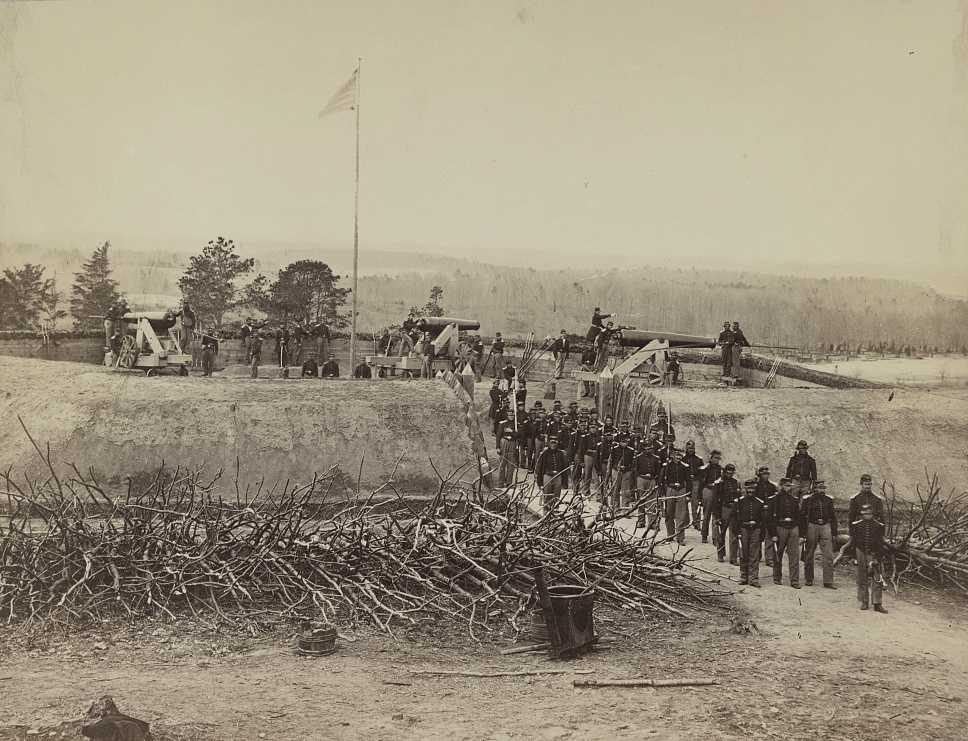 On the far north end of the University's campus (behind Marist Hall), on a slight knoll now covered with trees stands the former site of Fort Slemmer, a Civil War fort — one of 68 protecting Washington, D.C. from Confederate forces. Established on land seized by the government during the war, Fort Slemmer was built on the highest hill of farmland owned by E.J. Middleton. The fort was named after Lt. Adam Slemmer, a Pennsylvanian who distinguished himself as a defender of Fort Pickens in Florida. It was one of the city's smaller forts with only four guns that did not see any action during the war. It had a perimeter of only 93 yards, and contained three 32-pound guns and a mounted 8-inch cannon.
When Union forces cleared the trees off of the hill and surrounding area, they could literally see to the Potomac! Their strategy was to issue early warnings and to muster troops as quickly as possible. Fort Slemmer, like the other forts in the Civil War city, was built to defend the Capital from Confederate forces in Virginia and Maryland. All of the forts in the area were located close enough for a runner to deliver a message at the first sight of the enemy. Traces of some earthworks — barely discernible in the undergrowth — are all that remain of the fort today.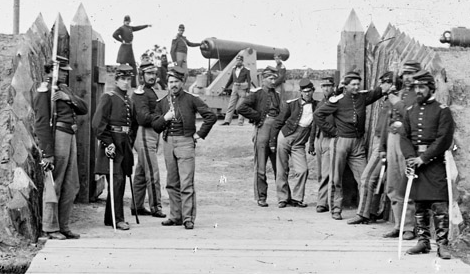 Soldiers from several units operated this fort, chief among them the 2nd Pennsylvania Heavy Artillery. Troops here mostly drilled and maintained the camp. Only one of the 68 fortifications around the city actually saw battle during the war, and that was Fort Stevens, two miles away (in what is now the Northwest D.C. neighborhood Brightwood). Relationships between Union forces and landowners were not always harmonious.
Many of the men left the fort in June 1863, when Robert E. Lee's forces invaded their home state of Pennsylvania. They served in Gettysburg anonymously and were deemed deserters on the Fort Slemmer muster rolls.
Walking Tour Location
North end of campus near Marist Hall