Euphemia Lofton Haynes (1890-1980) graduated valedictorian of M Street High School in 1907, from Miner Normal School in 1909, and Smith College in 1914. She earned her Ph.D. in Mathematics from CUA in 1943 with a dissertation titled "Determination of Sets of Independent Conditions Characterizing Certain Special Cases of Symmetric Correspondences." The degree gives her the distinction of being the first African American woman to earn a Ph.D. in mathematics in the United States.
Dr. Haynes contributed significantly to the educational system of the District of Columbia. In 1930 Dr. Lofton Haynes created the Mathematics Department at Miner's Teacher's College after she became a professor there in 1930. She remained the head of the Mathematics Department for almost 30 years. When she retired in 1959, Miner's Teachers College had become the University of the District of Columbia.
She taught at all levels in the District of Columbia public school system, including elementary school, high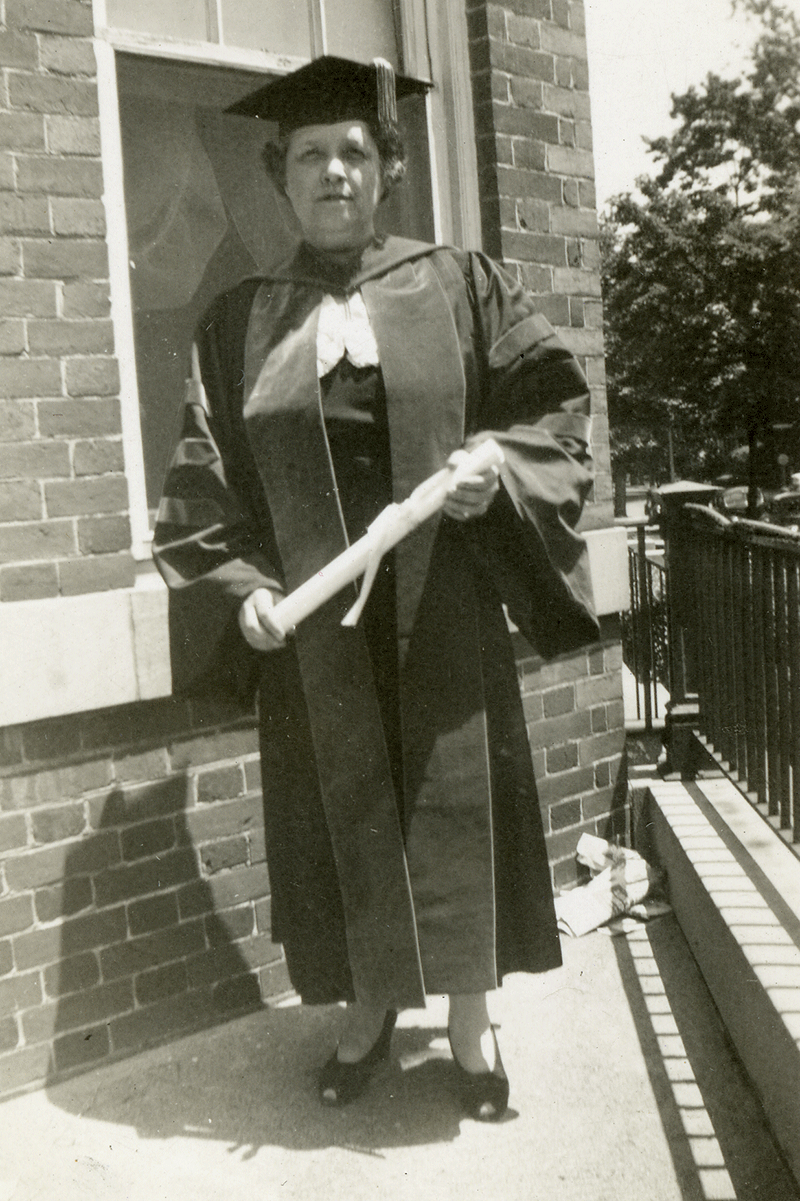 school, and college. Dr. Lofton Haynes' lifelong Catholicism often motivated her activism. She helped found the Catholic Interracial Council of the District of Columbia and supported the Fides House, a neighborhood hospitality house organized by The Catholic University of America sociology professors and students. She denounced the system's de facto segregation and worked to overturn the District's tracking system, which many felt unfairly locked African American students into non-educational vocational programs. She also supported Julius Hobson's controversial and successful lawsuit charging the school system with racial and economic discrimination in 1967.
Walking Tour Location