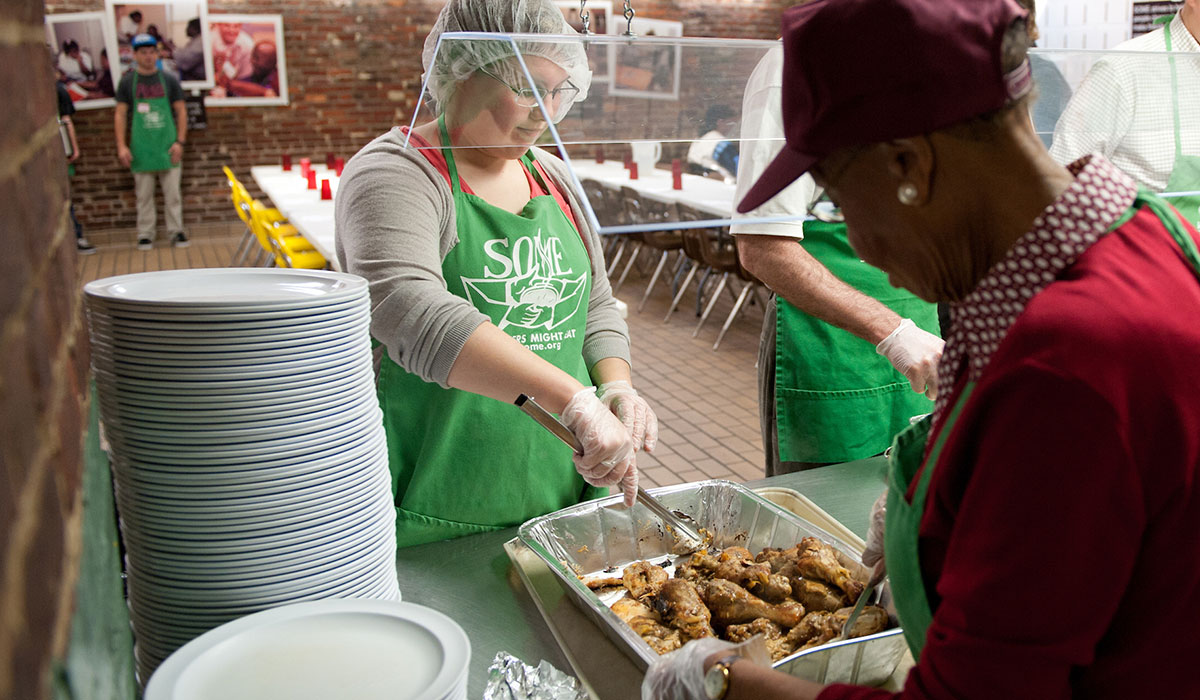 Due to kitchen renovations S.O.M.E. has been suspended for the rest of the semester.
SOME (So Others Might Eat) helps vulnerable neighbors in Washington, DC, break the cycle of homelessness through

comprehensive and transformative services

.
How Volunteers Help
At SOME, volunteers prepare and serve breakfast or sort donations and meal-prep for the next day. 
Times/Transportation
Breakfast
Wednesdays and Thursdays, 6:30 - 9:30 a.m.
Meet at Campus Ministry Office at 6:15 a.m.
Van transportation is provided
Paperwork/Requirements
Space is limited. Please contact sign up via The Nest. Please show up on time at the specified meeting area. Please wear closed toed shoes and a hat.
Contact Information
About SOME
SOME is an interfaith, community-based organization that exists to help the poor and homeless of our nation's capital. The organization meets the immediate daily needs of the people by providing food, clothing, and health care.
Learn More:
So Others Might Eat
71 O Street, NW
Washington, DC 20001
(202) 797-8806