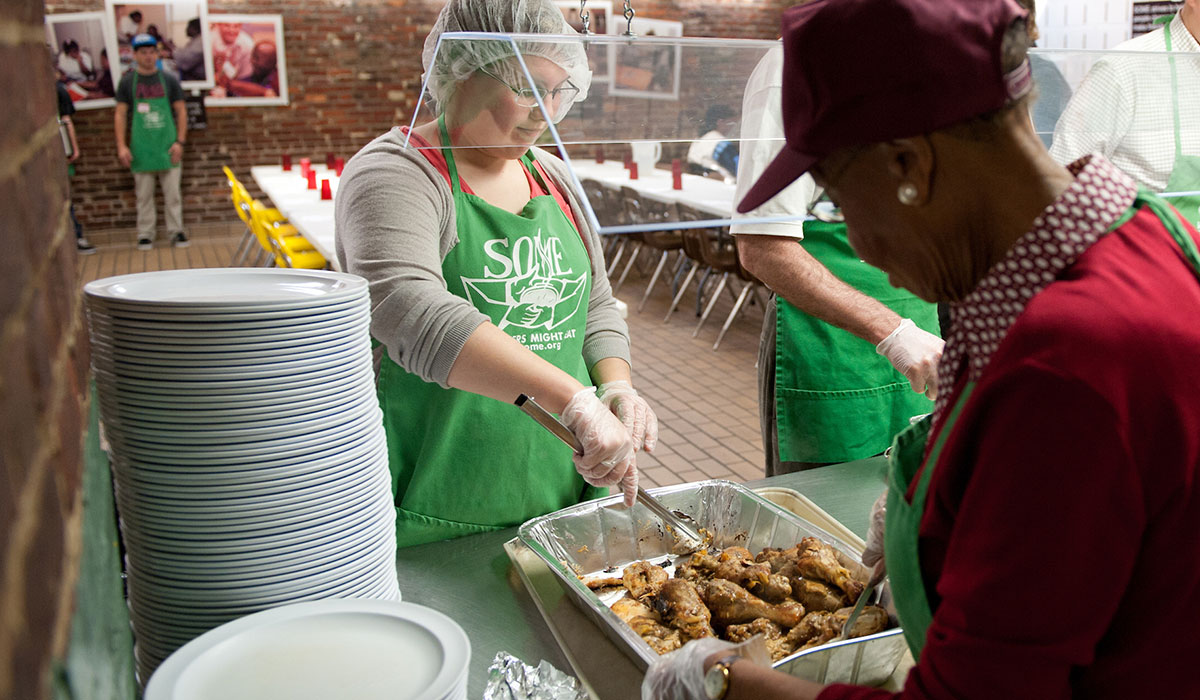 How Volunteers Help
Students help by serving breakfast and engaging in conversation with the people who use S.O.M.E. services. Start your day off with a fun and exciting trip into the city with your fellow classmates!
Times/Transportation
Tuesday, Wednesday, and Thursday mornings from 6:30 to 9 a.m.
Meet at the Campus Ministry Office at 6:30 a.m.
Van transportation is provided.
Paperwork/Requirements
Space is limited. Please contact the designated student leader to reserve your spot for that day. Please show up on time at the specified meeting area. Please wear closed toed shoes and a hat.
Contact Information
Tuesday: Jessica McCarthy (mccarthyjm@cua.edu)
Wednesday: Brianna Hartmann (hartmannb@cua.edu)
Thursday: Sofia Sowden (sowden@cua.edu)
About SOME
SOME is an interfaith, community-based organization that exists to help the poor and homeless of our nation's capital. The organization meets the immediate daily needs of the people by providing food, clothing, and health care.
Learn More:
So Others Might Eat
71 O Street, NW
Washington, DC 20001
(202) 797-8806