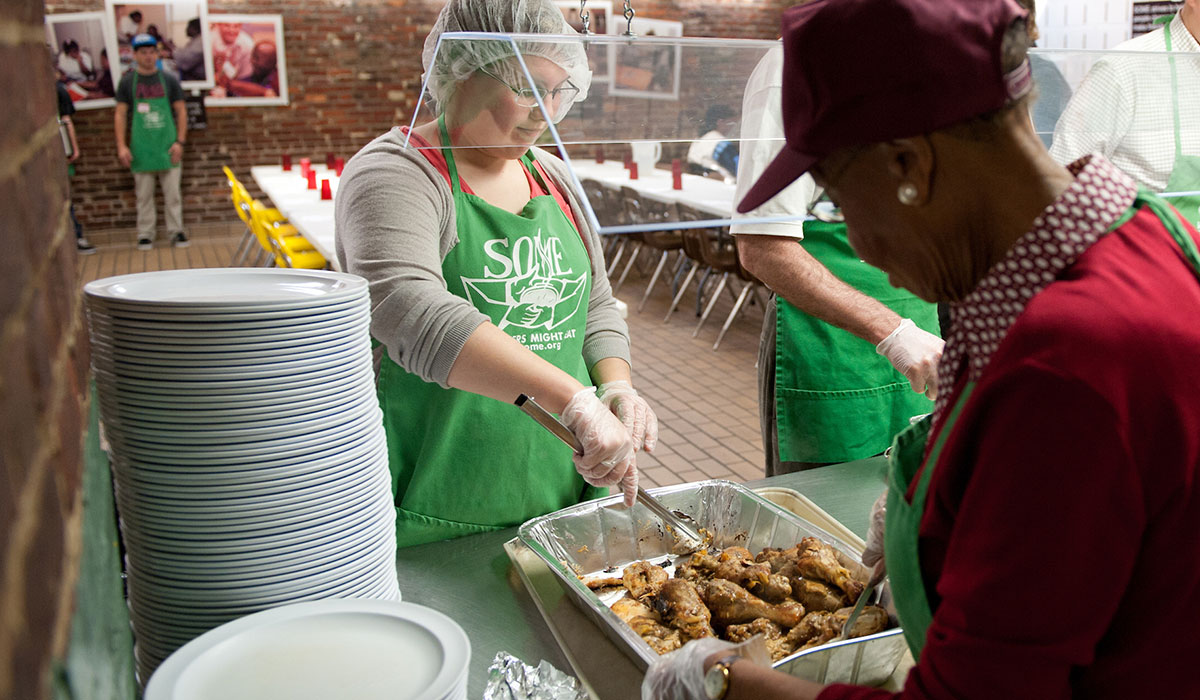 How Volunteers Help
Adapting to COVID-19, volunteers will not be able to serve breakfast in the dining hall. Instead, they will be assisting with meal-prep for the following day. As an on-campus service opportunity, students can help make meal packages that will be delivered to SOME.
Times/Transportation
Tuesday and Thursday from 1:30 to 4 p.m.
Meet at the Campus Ministry Office at 1:10 p.m.
Van transportation is provided.
On-campus: Wednesday morning at 7:30 a.m. Meet in Pryz 351.
Paperwork/Requirements
Space is limited. Please contact sign up via The Nest. Please show up on time at the specified meeting area. Please wear closed toed shoes and a hat.
Contact Information
Tuesday: Bridget McCabe (
mccabebm@cua.edu
)
Thursday: Catherine O'Grady (
ogradycm@cua.edu
)
On campus: Jessica McCarthy (
mccarthyjm@cua.edu
) and Anne Pozner (
poznera@cua.edu
)
About SOME
SOME is an interfaith, community-based organization that exists to help the poor and homeless of our nation's capital. The organization meets the immediate daily needs of the people by providing food, clothing, and health care.
Learn More:
So Others Might Eat
71 O Street, NW
Washington, DC 20001
(202) 797-8806