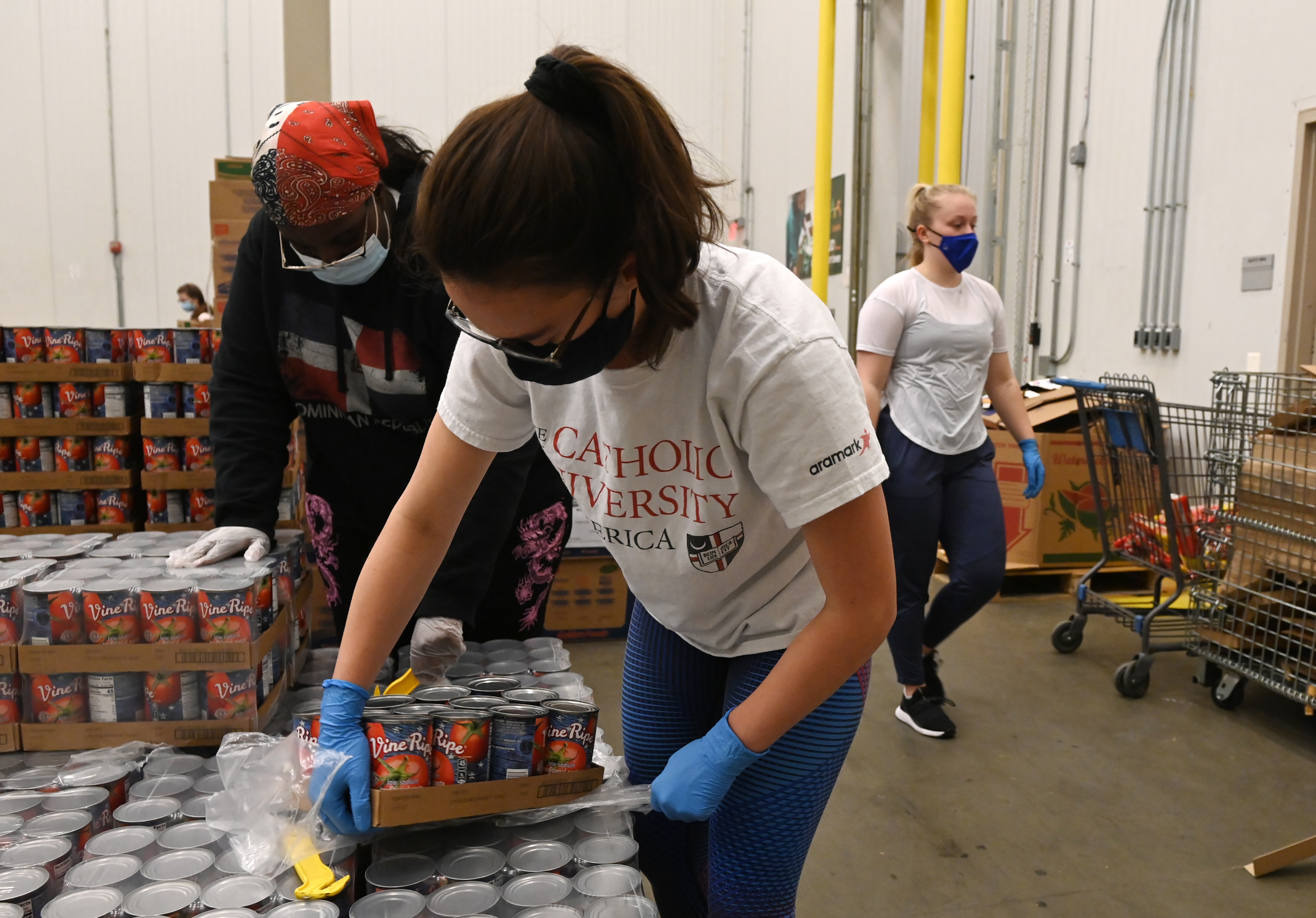 The Capital Area Food Bank is the largest organization in the Washington metro area working to solve hunger and its companion problems: chronic undernutrition, heart disease, diabetes, and obesity. 
Volunteers Information and Requirements

Volunteers will sort and pack food in Capital Area Food Bank that will be distributed to local food pantries in the DMV area. Volunteers may also be asked to assist with packing bags and boxes of monthly supplemental groceries for the over 10,000 seniors served by our Grocery Plus and Senior Brown Bag programs, as well as bags of food for the 2,500 children who receive food through their Weekend Bag program, which ensures they won't be hungry when school meals aren't available.  

Weather permitting, volunteers may work outside and learn about planting, harvesting and caring for organic vegetables. The Urban Demonstration Garden yields over 2,000 pounds of fresh produce for education and distribution each year.

All volunteers must be vaccinated against COVID-19 and will be required to sign a waiver stating so. All volunteers are also required to wear a mask at all times and have their temperature taken by a touchless scanner when entering CAFB facilities. 

What to wear: Closed toed shoes (no crocs), a mask, and comfortable clothes you do not mind getting dirty. 

Times & Transportation

5:15 pm - 7:30 pm
Meet outside the Office of Campus Ministry (Caldwell Hall) at 5:15 pm, the group will drive over together in a campus van. Service starts promptly at 5:30 at CAFB until 8 pm. Volunteers will travel together back to campus. 
**Please RSVP on The Nest so the site leaders have an accurate head count. Limited spots are available. 
Contact Information
CUA Service (cua-service@cua.edu)