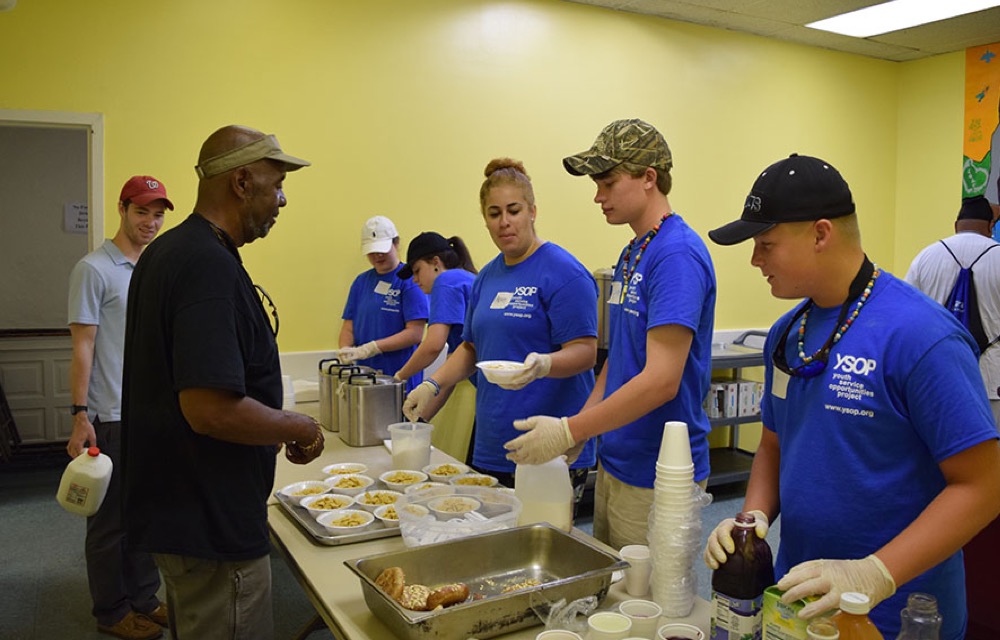 The Father McKenna Center is continuing to operate its Day Program, which provides breakfast and clothing options to individuals who are experiencing homelessness.
How Volunteers Help
Volunteers will assist in checking in guests, serving breakfast, and distributing clothing.
Dress code: closed toed shoes, long pants, and a shirt with sleeves. NO LEGGINGS OR YOGA PANTS.
Times/Transportation
Tuesdays, Thursdays, and Fridays from 6:45 - 9 am.
Meet outside the Office of Campus Ministry (Caldwell Hall) at 6:45 am. 
Van transportation is provided.
Sign Up
Please sign up via The Nest. Limited volunteer spots available!
Contact Information
Tuesday: Nellie Adams (
adamsn@cua.edu
)
Thursday: Fern Cordova (
cordova@cua.edu
), Maggie Reardon (
reardonm@cua.edu
)
Friday: Sam Golden (
goldens@cua.edu
)