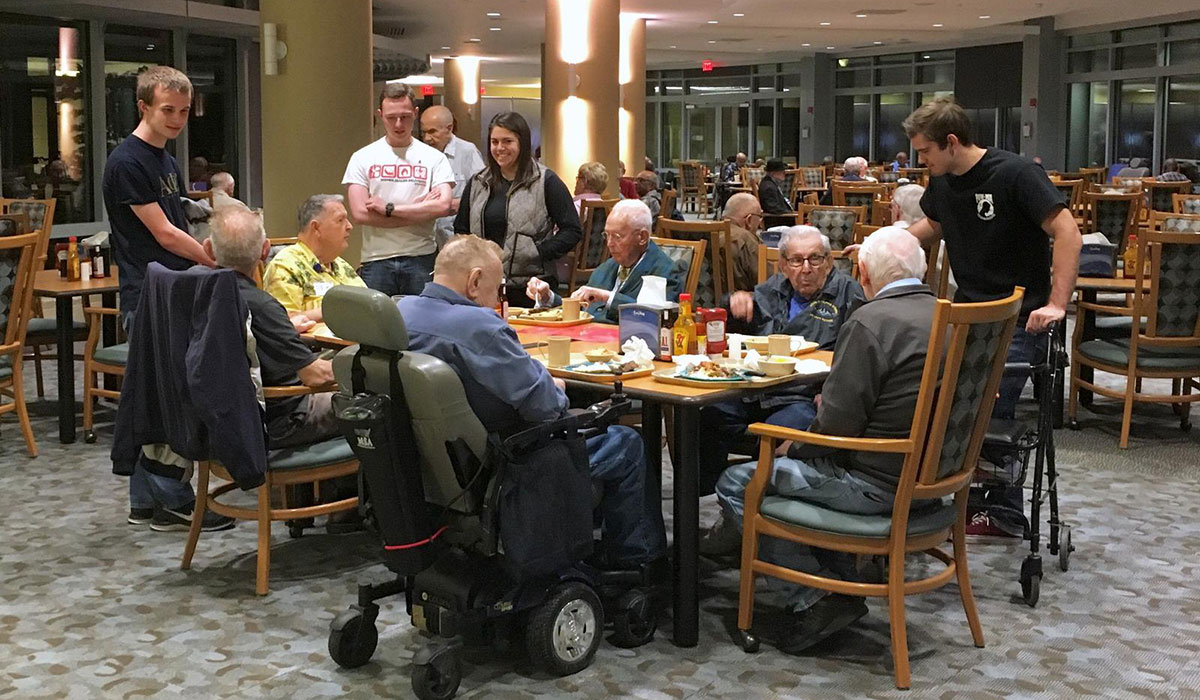 How Volunteers Help
Volunteers get involved in all aspects of activities at the Armed Forces Retirement Home. Whether it's lending a scooping hand at an ice cream social or helping with monthly birthday parties, volunteers offer companionship with the retired veterans.
Times/Transportation
Tuesday: 5:15 pm to 8 p.m.
Meet at Campus Ministry at 5:15 p.m.
Van transportation is provided from campus.
Paperwork/Requirements
No sign-up needed. Please contact the student leader and simply show up on time at the designated meeting area.
Contact Information
Annie Riley: 00rileya@cua.edu 
Learn More
Armed Forces Retirement Home
3700 N. Capitol St. NW
Washington, DC 20011-8400
(202) 541-7627