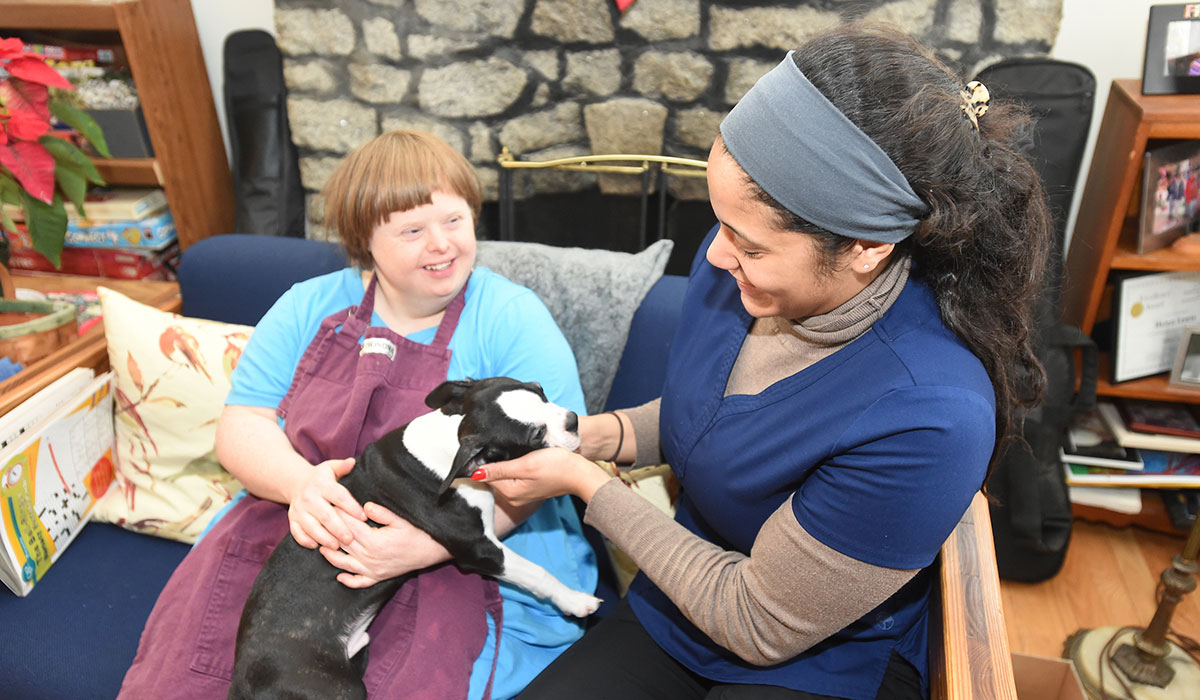 How Volunteers Help
Spend the evening making friends with people who have intellectual disabilities. Enjoy a home-cooked meal while you converse and share in prayer. The residents of Bethlehem House welcome you with open arms and hugs!
Times/Transportation
Wednesdays 5:45 to 8 p.m.
Meet at the Campus Ministry Office at 5:45 p.m.
Van transportation provided
Driving Directions:
Left on Michigan Ave.
Slight right to Monroe St.
Right on 14th St.
Left on Lawrence St.
Paperwork/Requirements
No sign-up needed. Please contact the student leader and simply show up on time at the designated meeting area.
Contact Information
Amanda McShane (
mcshanea@cua.edu
)
Maggie Reardon (
reardonm@cua.edu
)
Learn More
Bethlehem House
1401 Lawrence Street NE
Washington, DC 20017
(202) 526-3222