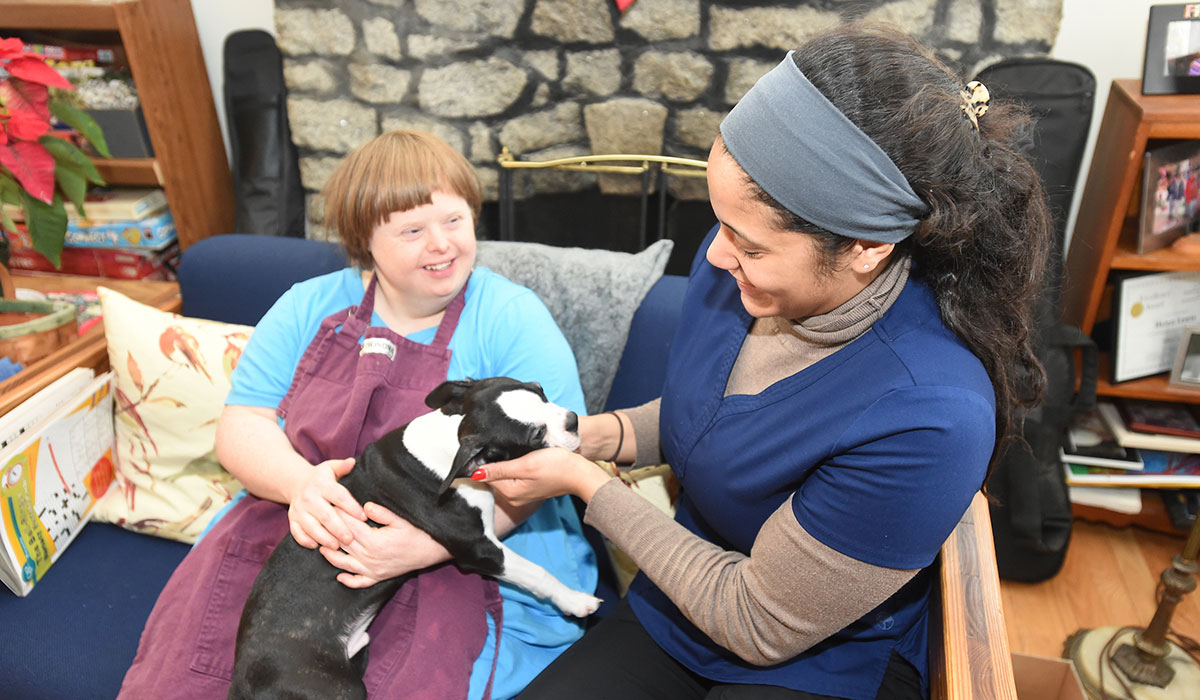 How Volunteers Help
Spend the evening making friends with people who have intellectual disabilities. The residents of Bethlehem House welcome you with open arms and hugs!
Adapting to COVID-19, volunteers will engage in socially-distant sidewalk parties with the residents of Bethlehem House. On the last Wednesday of the month, swap the sidewalk party with a Zoom call with the residents. Helen and Tom have lots of great talents to share!
Times/Transportation
Zoom call: 7 - 8 p.m., first Wednesday of the month
Sidewalk Party: last three Wednesdays of the month, 5:30 - 7 p.m.
Meet at the Campus Ministry Office at 5:30 p.m.
Van transportation provided
Driving Directions:
Left on Michigan Ave.
Slight right to Monroe St.
Right on 14th St.
Left on Lawrence St.
Paperwork/Requirements
No sign-up needed. Please contact the student leader and simply show up on time at the designated meeting area.
Contact Information
Sidewalk Party:
Maggie Reardon (reardonm@cua.edu)
Zoom Calls:
Megan Hughes (hughesmr@cua.edu)
Aidan McIntosh (mcintosha@cua.edu)
Caden O'Neal (onealch@cua.edu)
Learn More
Bethlehem House
1401 Lawrence Street NE
Washington, DC 20017
(202) 526-3222