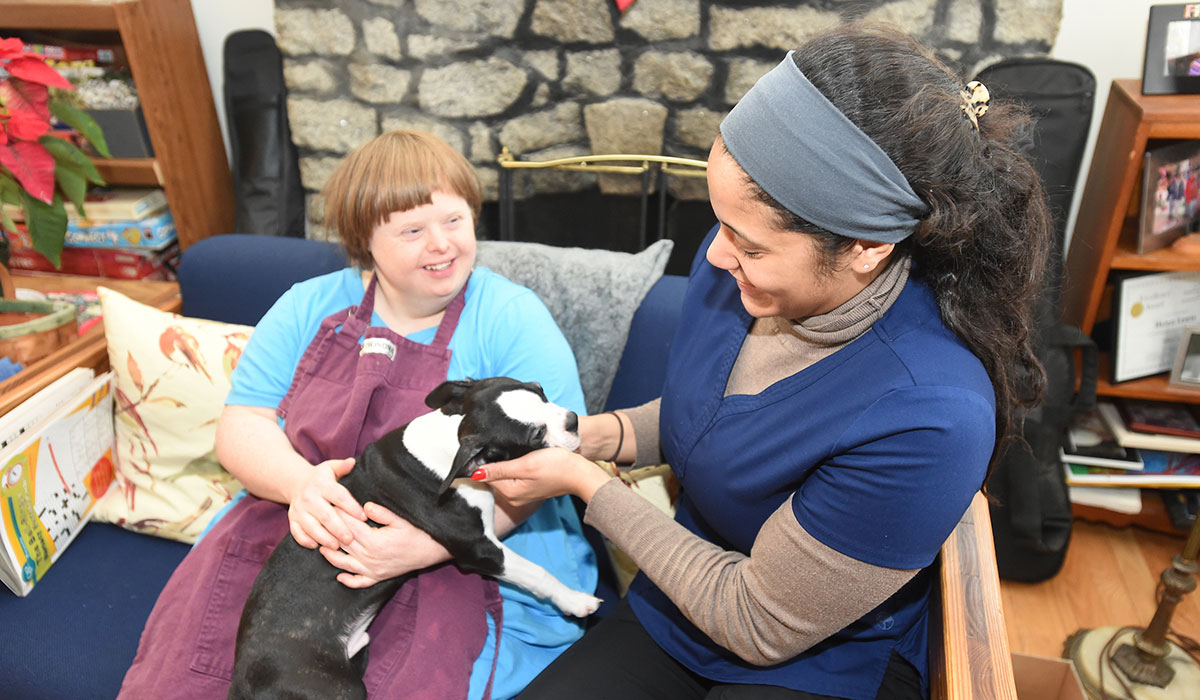 How Volunteers Help
Spend the evening making friends with people who have intellectual disabilities. You will share in weekly mass and dinner. The residents of Bethlehem House welcome you with open arms and hugs!
Times
Wednesdays 5:30- 8:00 pm. 
Meet outside of Campus Ministry at 5:15. Van transportation is provided.
Paperwork/Requirements
No sign-up needed. Please contact the student leader and simply show up on time at the designated meeting area.
Contact Information
Learn More
Bethlehem House
1401 Lawrence Street NE
Washington, DC 20017
(202) 526-3222