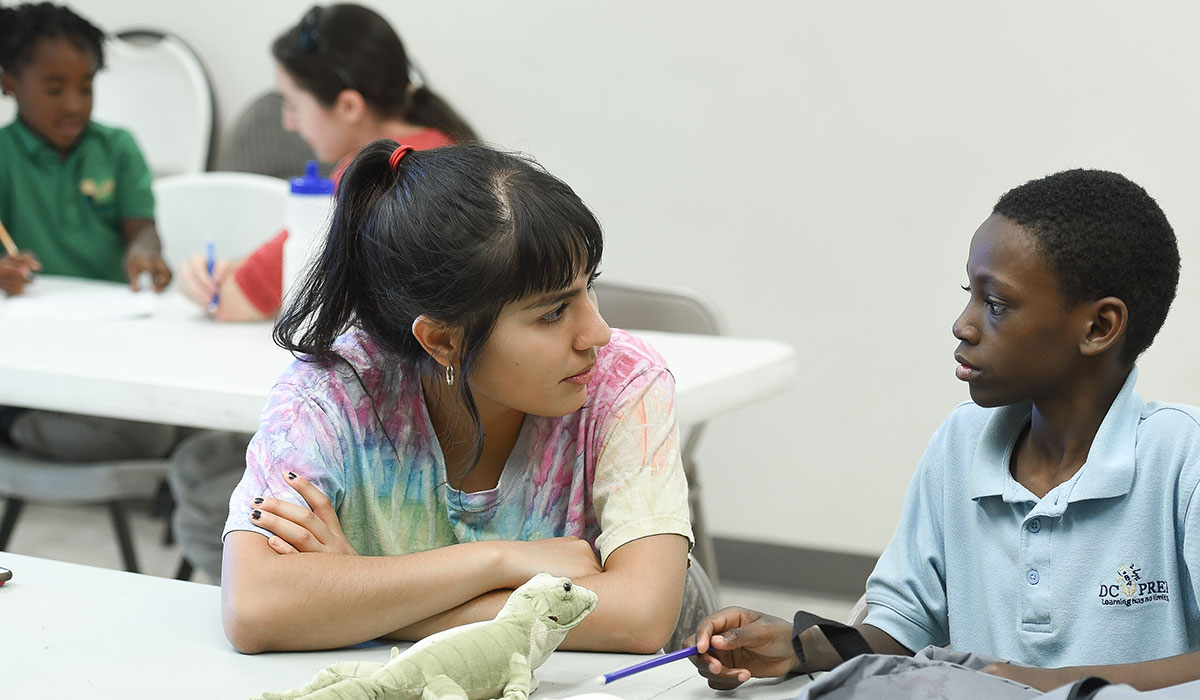 Benefits
A chance to engage with the surrounding Brookland community
Working with some pretty fabulous children
Opportunities to develop your teaching, communication, and leadership skills
Being a DC Reads tutor is the highest paying work-study job on campus, with an hourly rate starting at $12
Flexible hours
Eligibility
You must be able to commit to at least one session per week for an entire semester.
You must complete the application to be a DC Reads tutor and submit it in person to Campus Ministry.
You must complete all requirements for your tutoring site (i.e. TB test, background check/fingerprinting, etc.) and attend training and orientation before starting.
Responsibilities
Be committed to tutoring your students at your assigned site for a full semester. You might be the only academic enrichment these students have. What you do is important.
Maintain good attendance. Both sites and students are counting on you to tutor at your scheduled time. If you will be absent, you must notify us ahead of time. Each tutor receives no more than 2 absences and must fill out a time sheet to document attendance.
Check your email! Because so many people and schools are involved in DC Reads, good communication is essential. Tutors must check their Catholic University email daily and respond when asked to.
Attend all workshops and trainings offered. On-going training is essential for your development as a tutor and for your students' success.
Be positive and professional. It doesn't matter whether you are a volunteer or work-study student, you are a representative of Catholic University and should act accordingly.
Scheduling
Find out which tutoring sessions match your schedule here.