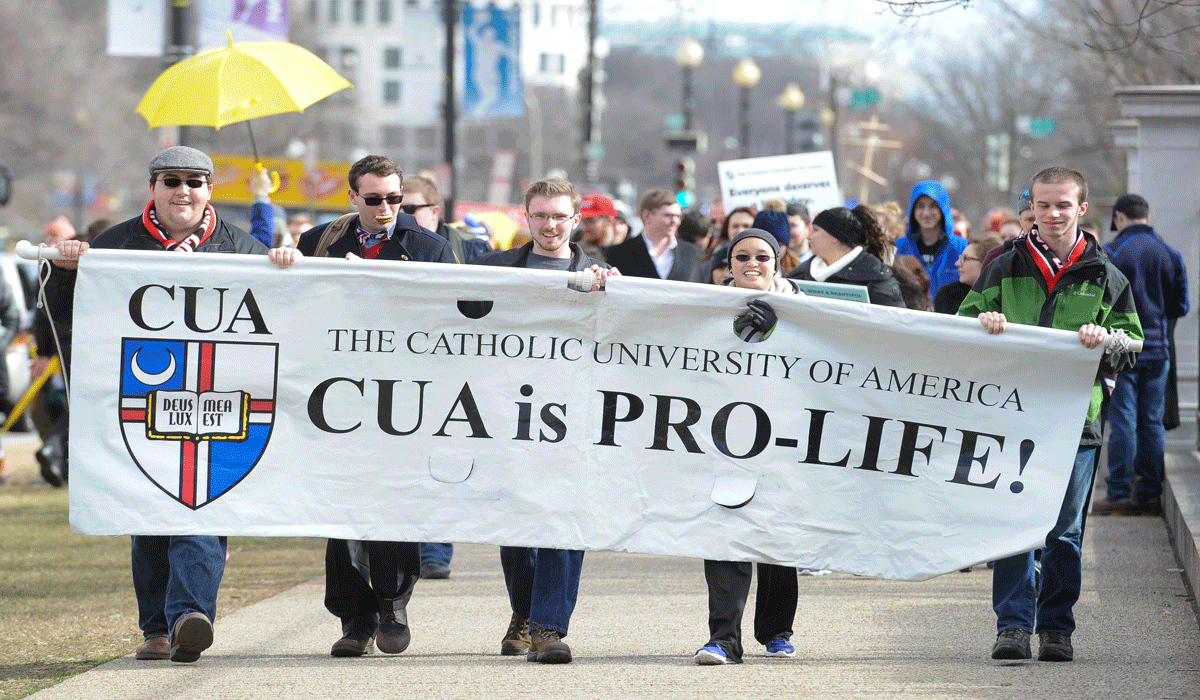 Pro-Life Overnight 2022
Thank you for your patience as we have worked to figure out if we will be able to provide accommodations at the University for the March for Life. 
For those seeking overnight accommodations on January 20, 2022, with the current COVID restrictions in the District of Columbia and at Catholic University, unfortunately we are not able to provide accommodations for outside guests for the Pro-Life Overnight in 2022.  We hope to resume Pro-Life Hospitality in 2023, so feel free to reach out to Amanda Schleimer at ceraldi@cua.edu, to make sure we have your contact information!
We hope your trip to DC for the March for Life goes well and we will be there in solidarity with you!  
If you have any questions or concerns, please contact Amanda Schleimer, Associate Campus Minister for Women's Ministry and Pro-Life Hospitality at ceraldi@cua.edu or by calling the Office of Campus Minisry at 202-319-5575.