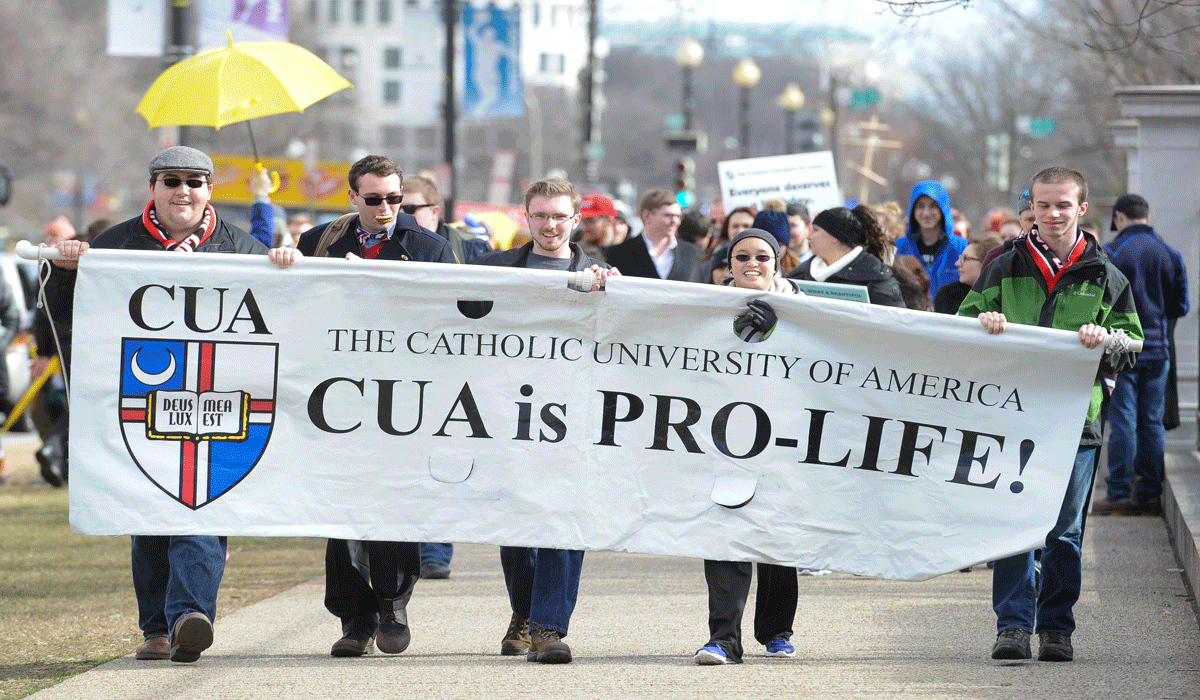 Pro-Life Overnight 2020
Greetings from The Catholic University of America!  We look forward to marching and praying in solidarity with you for a consistent ethic of life at the annual March for Life.  We are happy to provide you with humble overnight accommodations and hospitality.
This year, the Pro-Life Overnight will take place on January 23-24, 2020.  Please check back at the beginning of August for more information on registering for the Pro-Life Overnight. For more information, contact Amanda Ceraldi, Associate Campus Minister for Women's Ministry and Pro-Life Hospitality at ceraldi@cua.edu.