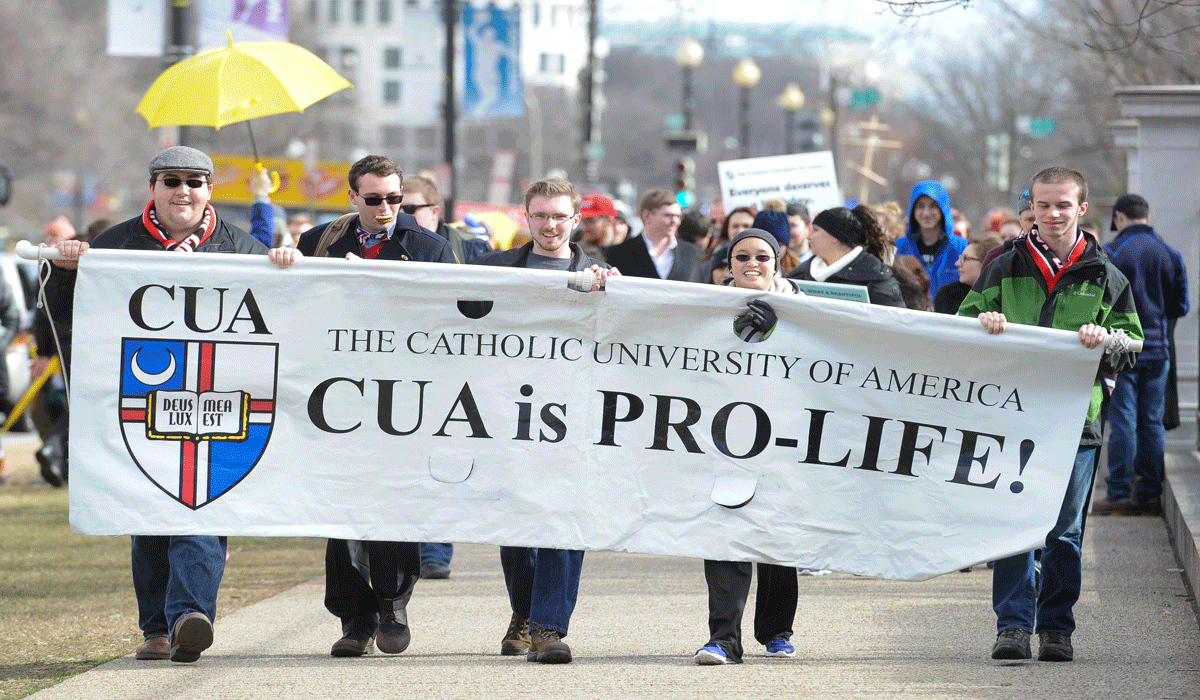 Pro-Life Overnight 2020
Greetings from The Catholic University of America!  We look forward to marching and praying in solidarity with you for a consistent ethic of life at the annual March for Life.  We are happy to provide you with humble overnight accommodations and hospitality.
We are pleased to let you know that the Office of Campus Ministry at the Catholic University of America is now accepting reservations for the Pro-Life Overnight for the 2020 March for Life.  We are happy to be able to host visitors overnight the evening of Thursday, January 23, 2020 in the Raymond A. DuFour Athletic Center. 
Please note two significant pieces of information from the University in regards to group availability; 
Availability for housing is open to groups of high school students and their chaperones. *We cannot host college groups, parish groups consisting of primarily adults or children younger than high school age (i.e. younger than 13).*
The University has requested all groups who stay overnight on campus to sign an agreement form. This form will be given upon confirmation of space.
To make reservations, please click here to complete the online request. 
For those who have already registered for the Pro-Life Overnight, below is the information from your Guest Packet for the event.
For more information, contact Amanda Ceraldi, Associate Campus Minister for Women's Ministry and Pro-Life Hospitality at ceraldi@cua.edu.