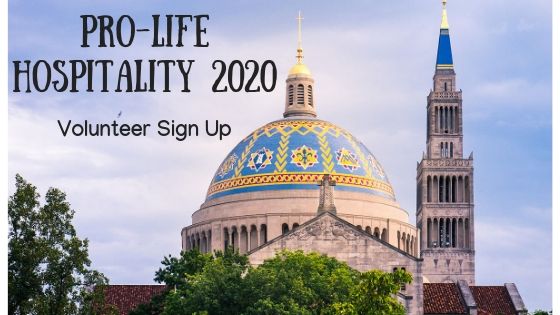 Pro-Life Overnight 2020
Students at Catholic University can sign up to volunteer to be a part of the Pro-Life Hospitality Team.  There are volunteer positions available at the Shrine for the National Vigil for Life and at the DuFour Center for hosting 1000+ high school students and their chaperones to stay overnight before the March for Life.
This years Pro-Life Overnight will take place on January 23-24, 2020.  For those who would like to volunteer, you can sign up to volunteer by filling out this form. 
For more information about volunteering for Pro-Life Hospitality 2020, contact Amanda Ceraldi, Associate Campus Minister for Women's Ministry and Pro-Life Hospitality at ceraldi@cua.edu.