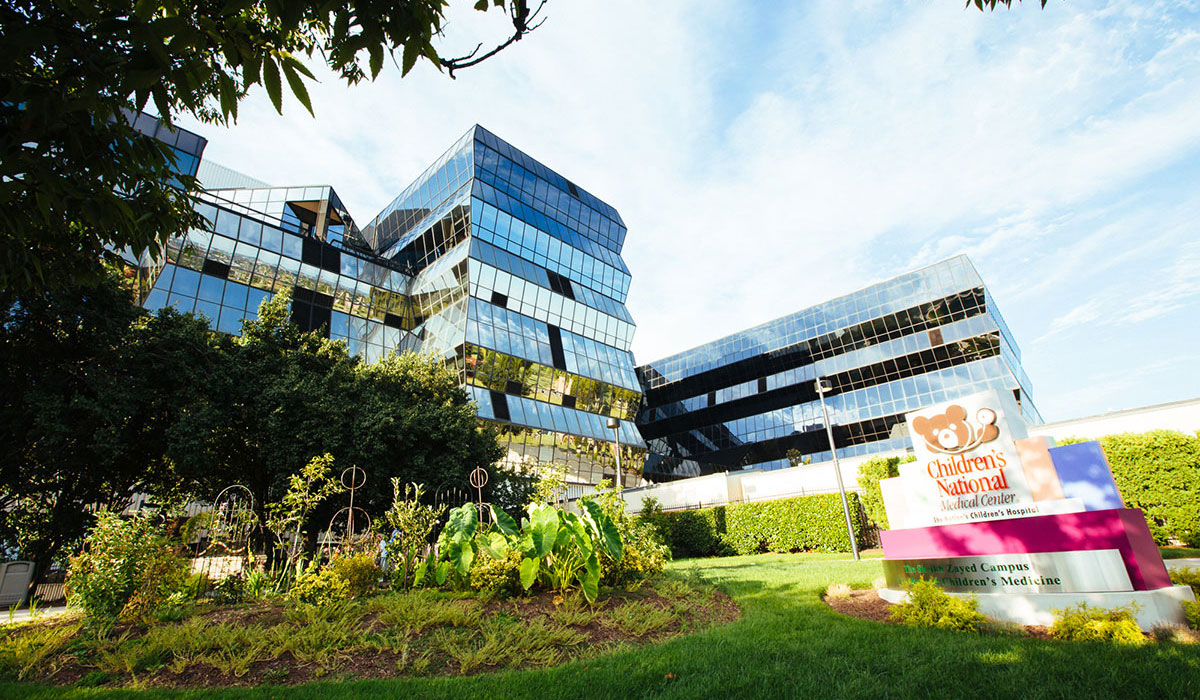 What is Ronald McDonald House? 
Ronald McDonald House is a non-profit that provides discounted or free housing for families whose child is in the hospital. Often these families have to travel from far distances and cannot afford to stay in a hotel or other lodging long-term. Ronald McDonald House offers them a comfortable, home-like space close to the hospital. The Ronald McDonald House DC is located in Brookland a few blocks from CUA. There is also a Ronald McDonald Family Room within Children's Hospital that is a clean, quiet, comfortable space for the Ronald McDonald House residents to rest and relax while they are visiting their child in the hospital. Students can volunteer at either or both locations. 
How Volunteers Help
Student volunteers can either volunteer at the hospital in the Ronald McDonald Family Room or by cooking meals at the Ronald McDonald House in DC. Students help support the Ronald McDonald Family Room located at Children's National Medical Center in the Hematology/Oncology unit. It is a comfortable homelike space for parents and other caregivers. Volunteers help maintain the space and can talk with families.
Contact Information
Stephanie Salmento (salmento@cua.edu)
Katherine Haley (haleyk@cua.edu) 
Volunteer Option 1: Ronald McDonald House Dinner Dates
Students prepare meals for the residents of the DC Ronald McDonald House once a month. They go to the House as a group and cook a meal in the kitchen while sometimes having the chance to speak with some of the residents. 
UPDATED SPRING 2020: Ronald McDonald House, DC is CLOSED for the Spring 2020 semester due to renovations. We are looking for an additional site to volunteer at during this semester. If you are interested in Ronald McDonald House and other ministries similar to this, please email cua-service@cua.edu.
Volunteer Option 2: Ronald McDonald Family Room at Children's Hospital
Students can volunteer in the Family Room at Children's Hospital when their schedule allows. Here they help clean and maintain the family room while having a chance to sometimes talk with the residents. They must attend an info session, fill out an application and additional paperwork, and do an interview with Ronald McDonald Family Room staff. 
Times/Transportation
Times depend on student schedule. Minimum requirement of two shifts per month with evening and weekend shifts available, while weekly shift availability is preferred. The schedule will be coordinated at the beginning of the semester.
Metro provides bus transportation to Children's National Medical Center.
Important Dates
An info session will be held in the fall. Please check back for more details or email cua-service@cua.edu. 
Paperwork/Requirements
Students need to fill out all necessary forms in order to volunteer through Ronald McDonald House and Children's National Medical Center. Fill out the online form
About Ronald McDonald Family Room
The Ronald McDonald Family Room is located on the Hematology/Oncology Unit at Children's National Medical Center. It is a comfortable homelike space for parents and other caregivers. Visitors to the room can make a cup of coffee, reheat food, do laundry, check email, or have a quiet conversation and still be just steps from their child.

Learn More:
Ronald McDonald House, DC
3727 14th St., NE
Washington, DC 20017
(202) 529-8204