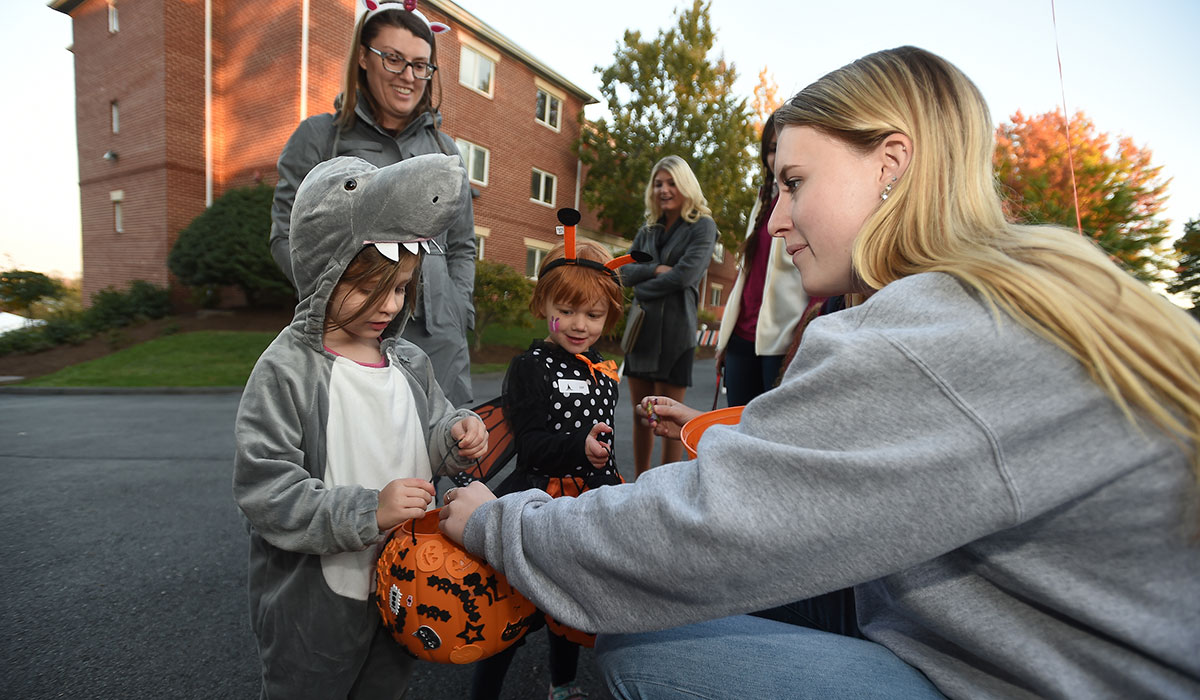 How Volunteers Help
Due to COVID-19, Halloween on Campus will not be occurring this year. However, we will be working with the Brookland community to identify their needs and engage in service projects with them. Our list of projects will be updated as they come up. If you live in Brookland and would have a project you would like CUA to get involved with, email us at cua-service@cua.edu. 
Event Dates 2020-2021
TBA
Paperwork/Requirements
Please contact the student leaders if you are interested in being on a committee for an event.
Contact
Abby de Reyna (
dereyna@cua.edu
)
Caroline Darnell (
darnell@cua.edu
)
Jess McCarthy (
mccarthyjm@cua.edu
)
Gia Carusone (
carusone@cua.edu
)
Jonathan Harrison (
harrisonj@cua.edu
)
Annabella Prezioso (
preziosoa@cua.edu
)
Emily Burns (
burnse@cua.edu
)
Caden O'Neal (
onealch@cua.edu
)
Catherine Kildea (
kildea@cua.edu
)