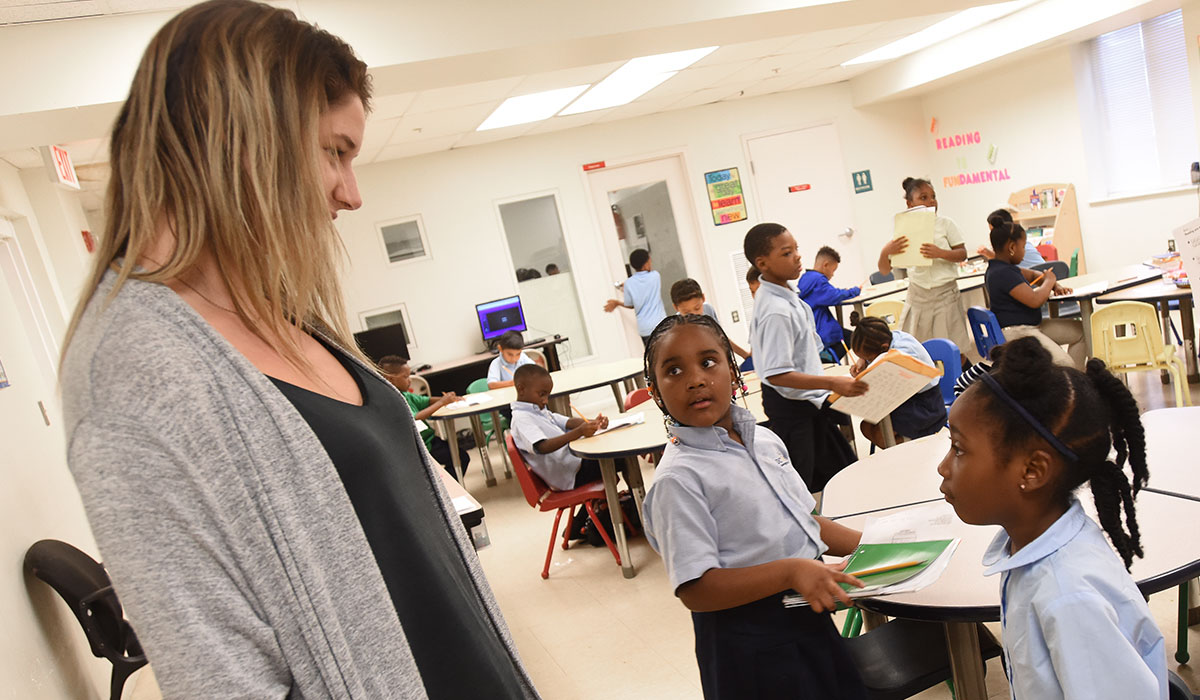 Program Description
St. Anthony of Padua is a Catholic school where tutors work with children in the after care program. Tutors assist these children with their homework.
Subjects Tutored: Homework Help
Type of Tutoring: One-on-one and small group tutoring
Location
St. Anthony's Catholic School
2400 12th St. NE
Washington, DC, 20017
Main Phone: 202.526.4657
Fax: 202.832.5567
Weekly Schedule
Contact Information
Site Supervisor:
Anne Hedian
anne.hedian@catholicacademies.org 
Team Leaders:
TBA
If you will be absent, please contact Anne, your team leader and cua-dcreads@cua.edu 
Transportation
TBA
Directions:
Use the metro tunnel to cross the bridge on Michigan Ave.
Take a left onto Monroe St.
Take a right on 12th St.
The main entrance to the school has a blue awning over the door. Look for it on the right after you pass St. Anthony Church.