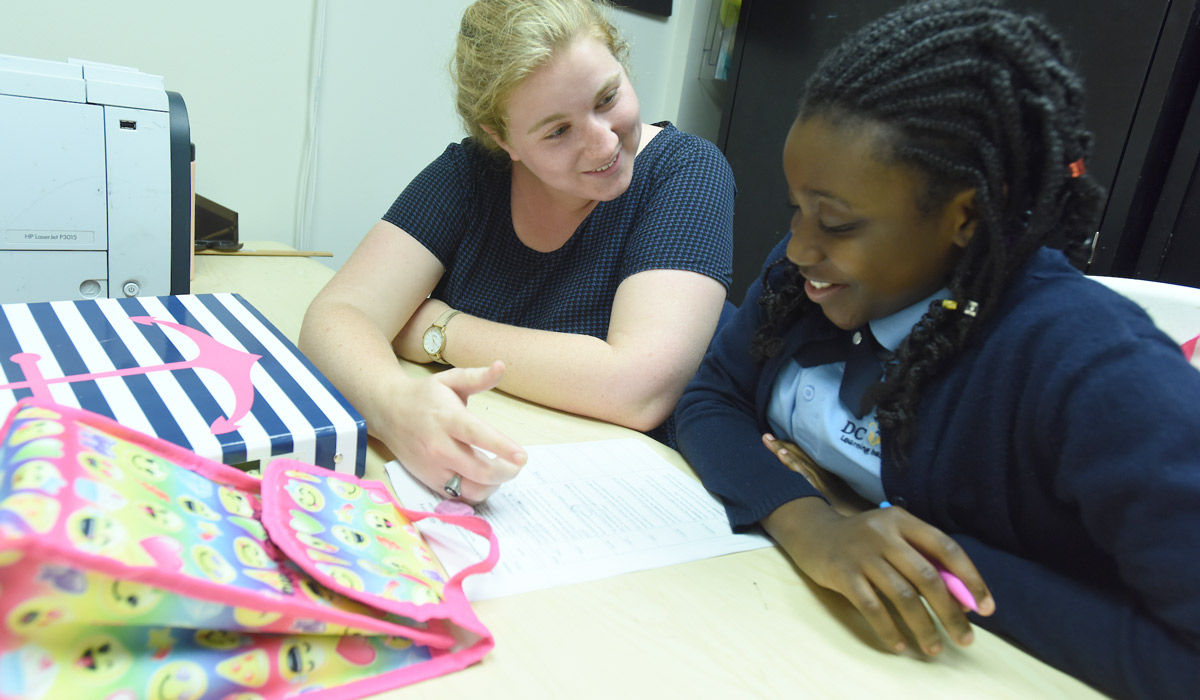 Program Description
Mission: Higher Achievement's mission is to develop academic skills, behaviors, and attitudes in academically motivated and underserved middle school children to improve their grades, test scores, attendance, and opportunities – resulting in acceptance to college preparatory high schools.

Subjects Tutored: Reading, Math, and Technology
Type of Tutoring: Small group tutoring, one-on-one mentoring
Other Information: Higher Achievement serves 5th through 8th grade children.
Location
Brookland Middle School
1150 Michigan Ave. NE
Washington, DC 20017
Weekly Schedule
Mondays, Tuesdays, & Thursdays
3:30-6:30 p.m.

Mondays & Tuesdays
5:30-8:30 p.m.
"I have never seen so many children excited to see the DC Reads tutors.  I may be a complete stranger to some of these students, and yet they hug me and want to get to know me." -Charlotte, DC Reads Tutor