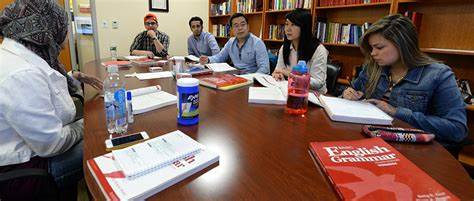 Sacred Heart ESL (English as a Secondary Language) is a tutoring program hosted by Sacred Heart. The individuals are non native speaking, primarily Spanish.
Students will be given the opportunity to help tutor these students and teach them English. They wil also be given an orientation in US culture to help them achieve their personal, academic and professional goals, while recognizing and addressing the students' individualized educational needs and cultural backgrounds.
Register on the Nest to voluniteer.
Times/Transportation
Days: Tuesdays and Thursdays at 6:30p.m.
Transportation: Vans will be provided. Meet at Campus MInistry at 6:15
Contact Information
Tuesdays
Aidan Nies (niesa@cua.edu)
Thursdays
Learn More
1625 Park Rd NW,
Washington, DC 20010