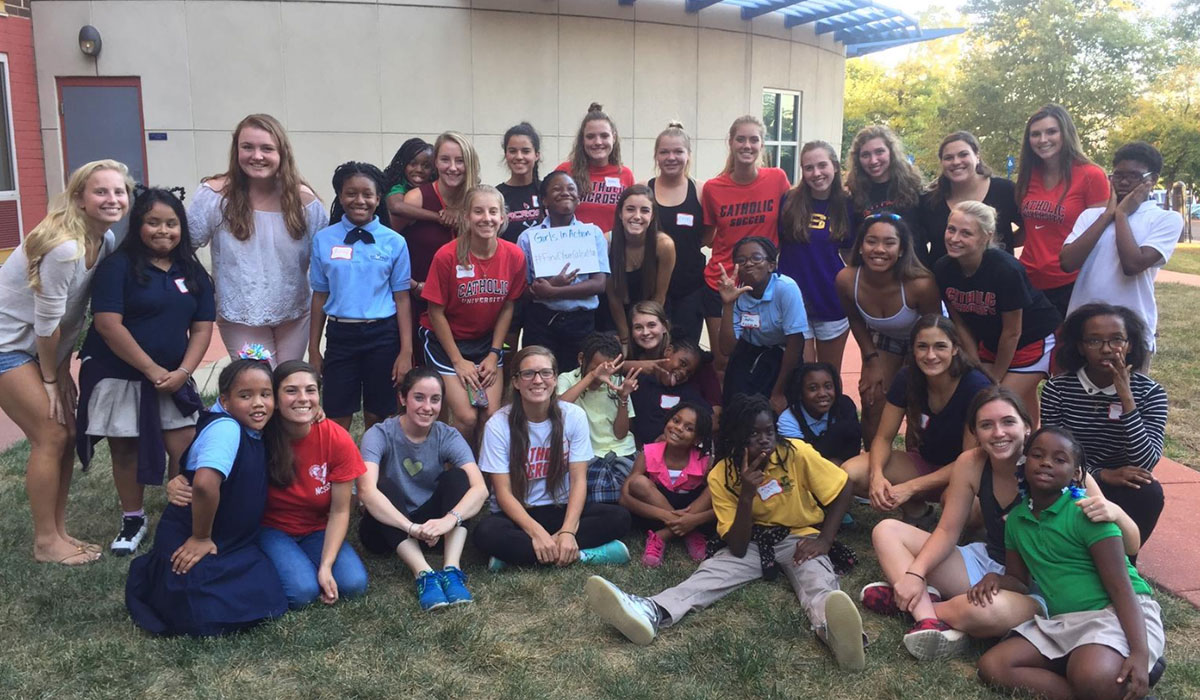 Girls in Action is a healthy living program for girls ages 7-13.This program works through Beacon House, a local nonprofit whose mission is to provide tutoring, mentoring, nutrition programs, and more to youth who live in and around the Edgewood Commons community.
Students are given the opportunity to mentor and teach Beacon House girls about exercise, healthy eating, positive body image, general well-being and more through games, discussions, and mentorship opportunities!
Time/Location
Mondays: 5 to 7 p.m.
Meet outside Campus Ministry at 5 p.m.
Paperwork/Requirements
Background Check required- email one of the leaders below for the form!
Contact Information
Learn More
Beacon House
601 Edgewood St NE #15
Washington, DC 20017
(202) 529-7376