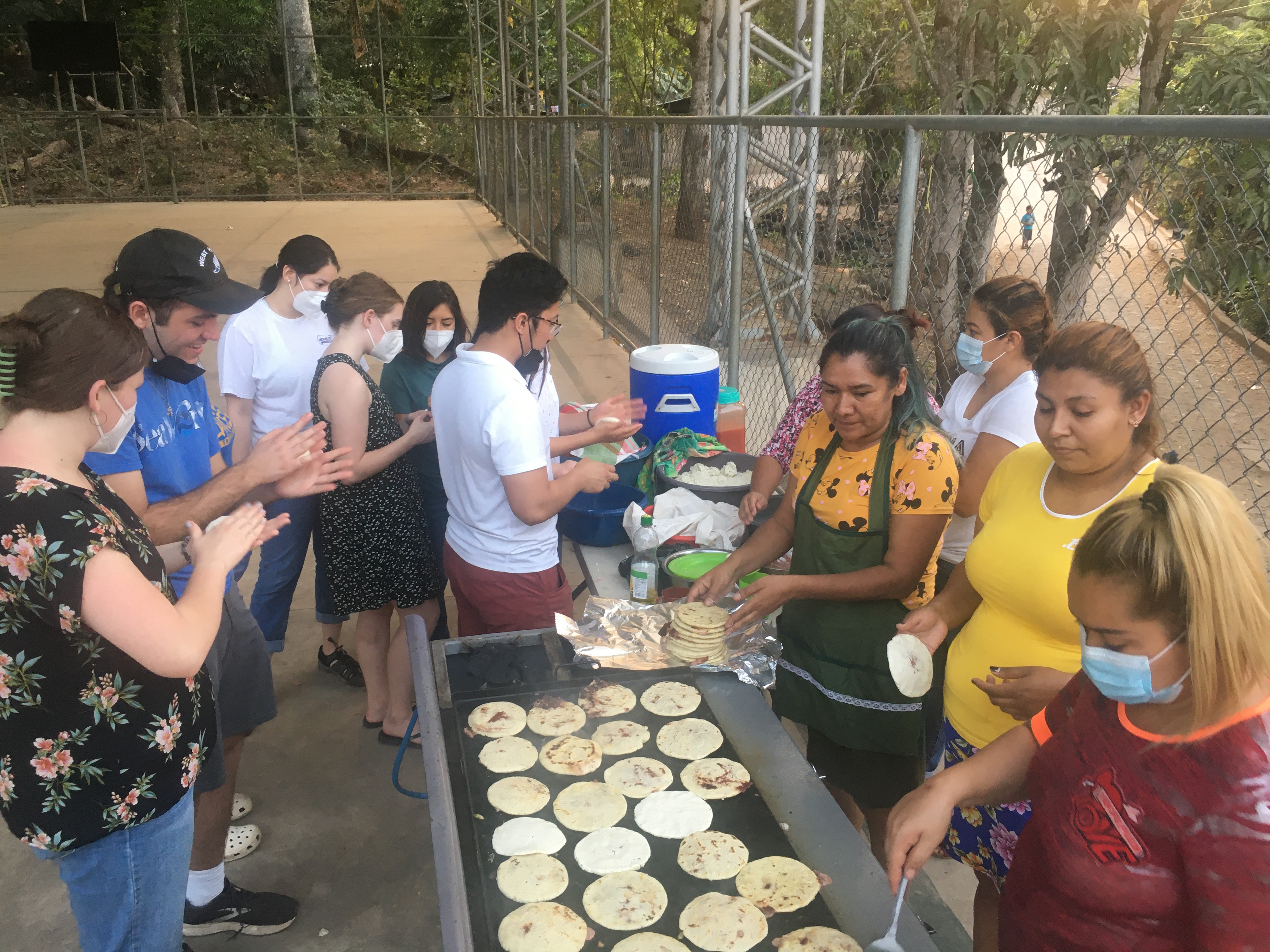 El Salvador is a small yet vibrant country on the Pacific coast of Central America. It has a rich and beautiful culture and history, but one that has also been plagued by war and violence in the recent past. As with many countries in Central America, its history has also been closely intertwined with the politics and people of the United States. In addition, the Catholic Church has been a force for good in the country, and through the vibrant faith of its people and leaders, has fought for the rights of the poor and marginalized.
Students on the El Salvador immersion trip will be part of a faith-based experience, learning from the Salvadoran people about their lives, histories, and hopes for the future. Participants learn about the impact of war, migration, the environment, and a tradition of a liberating faith. There will be visits to martyr sties, grassroots organizations, and talks about history, politics, and economics. There will also be several days spent in a rural community outside of the capital, being in home stays, and spending time with the community members.
This trip will be hosted by the organization CRISPAZ, a faith-based organization dedicated to building bridges of solidarity between the Church of the poor and marginalized communities in El Salvador and the communities in the US and other countries through mutual accompaniment.
Spanish speakers encouraged to apply, though Spanish is not required. 
Cost of Trip

$1000 (scholarships available)

Covid-19 Requirements

Full Covid-19 vaccination is required for all trip participants.

Trip Dates