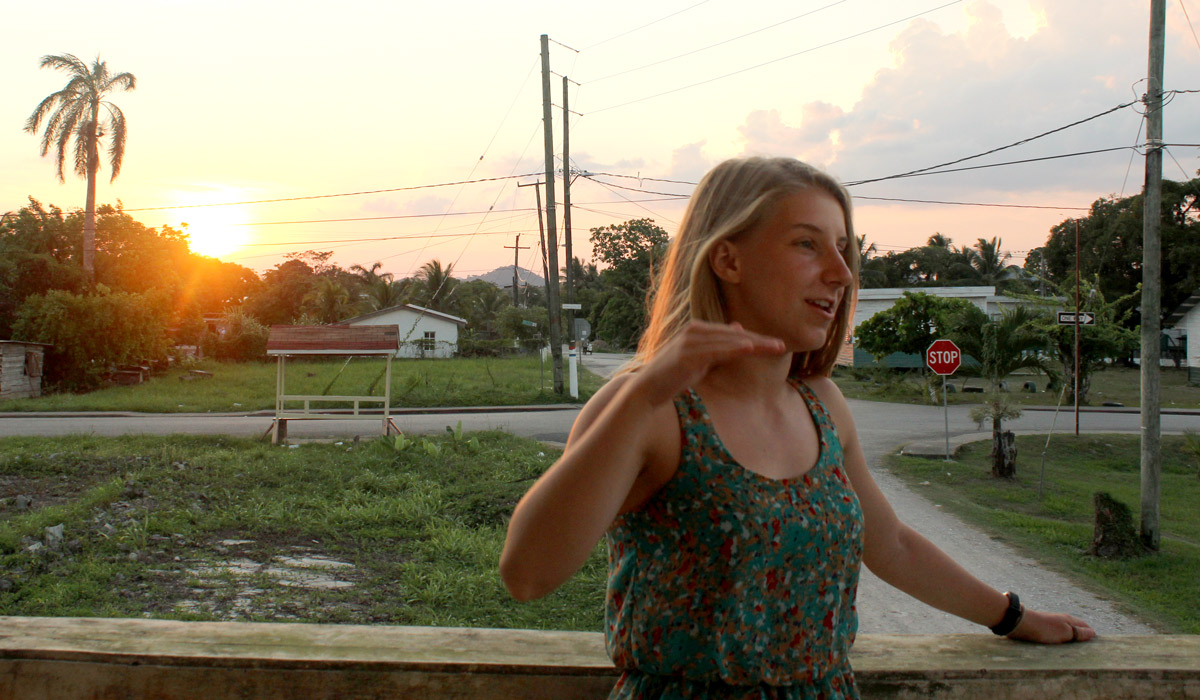 Spring Break
Kingston, Jamaica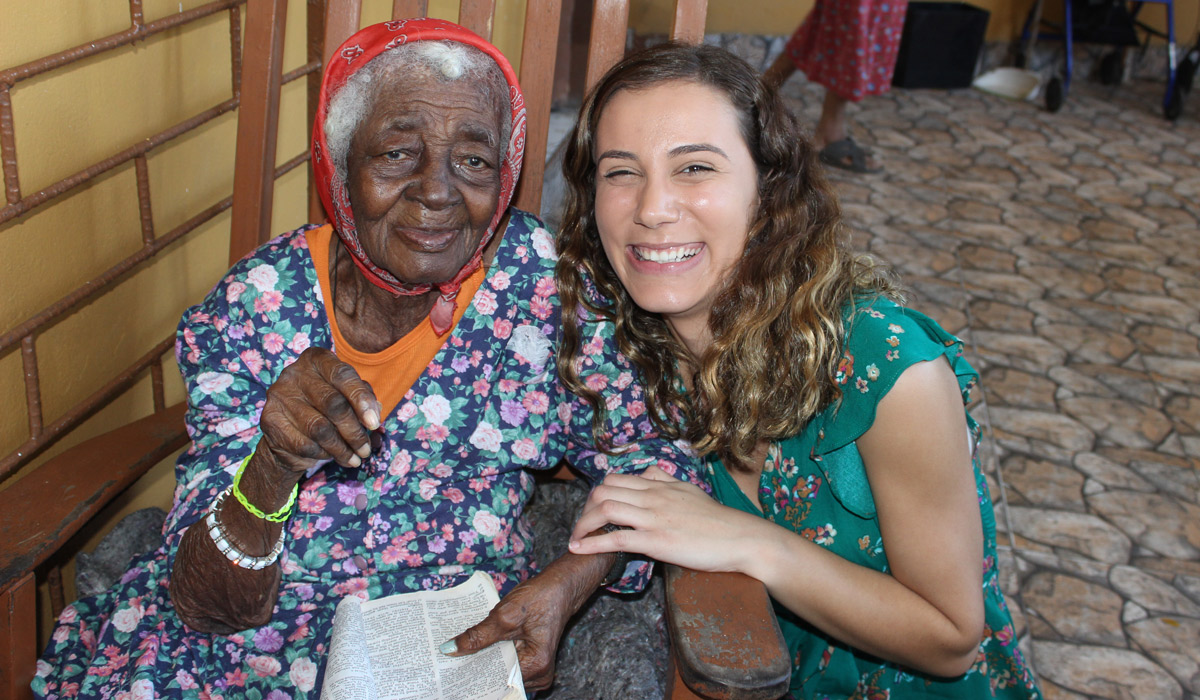 Jamaica is a place of natural beauty and rich culture, but also one that has been marginalized in many ways throughout its history. Historically a British slave colony used for the production of sugar cane, it was not until 1962 that it achieved independence from the United Kingdom. Though now it often is thought of as a place with beautiful beaches and reggae music, there is much, much more to Jamaica.
Students on the Jamaica Immersion trip will spend the week learning about human dignity by working with the elderly, the sick, the abandoned, and those with disabilities in the capital of Kingston — those victims who have been cast aside and forgotten by society. Students will work with the full time staff of the St. Patrick's Foundation, St. Teresa of Calcutta's Missionaries of Charity, and the Missionaries of the Poor. Students will also spend time learning about the rich culture and traditions of Jamaica.
Cost: $850
"On my Service and Justice Immersion Trip to Jamaica, I had the privilege to become immersed in the welcoming, vibrant, and compassionate community through the power of presence. The selfless denizens of Jamaica aim to make all visitors feel included which shows the authenticity of the culture. No matter how much or little they had, the people of Jamaica simply wanted to give. Through dialogue and active listening, I learned much about the Jamaican culture but also saw the face of God in each and every person I encountered. 
The memories that we created as a community will be unforgettable. The beauty of each person must be acknowledged, whether it is a simply smile and saying "hello" in passing or inviting them to an outing. The human person is made in the image and likeness of God that can be exemplified through charity, dialogue, and service. The pure joy that comes from human interaction is immeasurable to the materialistic goods that we may perceive to bring us bliss. My experience in Jamaica will remain close to my heart and is a constant reminder to be empathetic, kind, and compassionate to all people." ~KatieKolbergg, Class of 2020
---
Rural Appalachian Service Immersion, West Virginia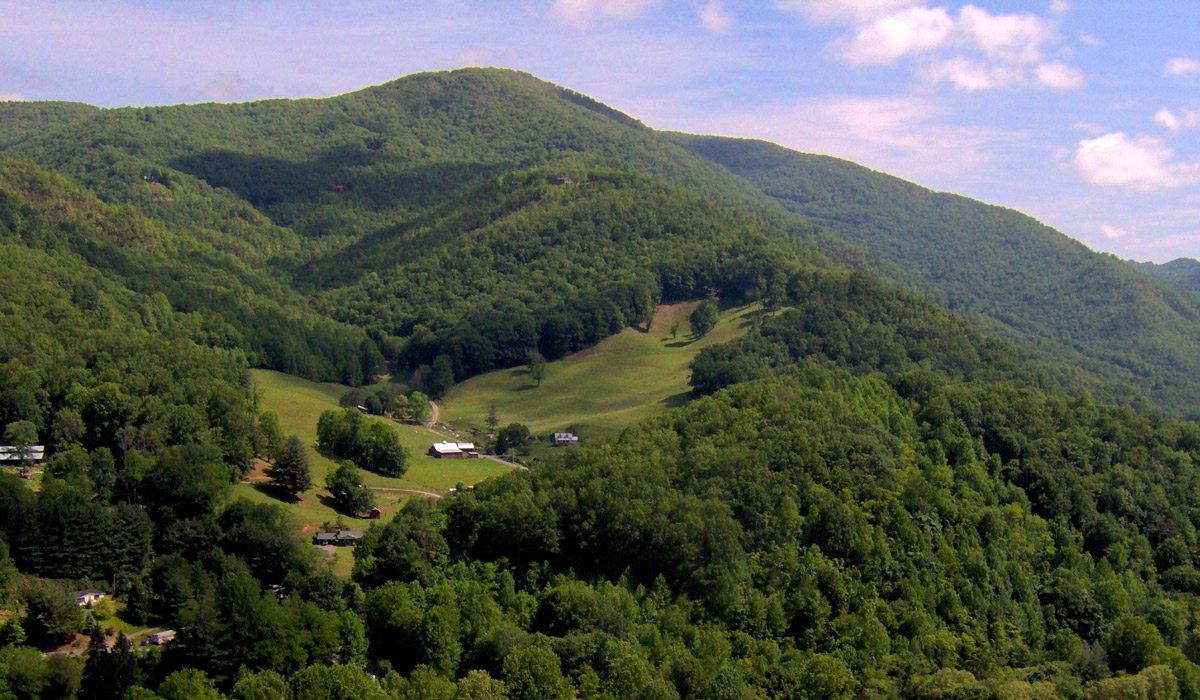 The Wheeling Jesuit University Appalachian Institute hosts students in rural Appalachia for service immersion trips. Each trip focuses on relationship building with Appalachian communities, authentic learning on the challenges and beauties of the region, reflection in the Jesuit tradition, and action steps for continued connection after the spring break immersion experience.
Students will participate in various types of direct service, learn about the economic and ecological challenges in the Appalachian region, and spend time talking with the people of Appalachia. Based on the needs of the several communities that the Appalachian Institute works with across West Virginia, students may work on disaster relief efforts, home repair projects, soup kitchens, meal delivery programs, children and elderly programs, community revitalization projects, thrift stores, and much more. Because service is about serving with communities, and not for them, educational and cultural components will allow students to develop a relationship with the communities they are living in and continue to work with them even when they have returned home.
Cost: $325
"Over Spring Break, I attended the Service and Justice Immersion Trip to West Virginia. During my trip, I learned about the important social, economic, and environmental issues facing West Virginians today. Our trip combined learning about history and government in Charleston, the capital of West Virginia, with performing direct service to marginalized communities in Wheeling. It was really interesting and essential to learn about the ways in which the mining industry, the unions, and the state government have interacted over the course of the past few centuries, but I was most gratified by our time spent with the people of West Virginia themselves. At the soup kitchen in Wheeling, we worked alongside West Virginians to help West Virginians. It was incredible to see the way that the people of these communities sought to help their brothers and sisters who are less fortunate. Everyone we spoke with demonstrated an incredible solidarity with their fellow citizens. 
Since returning from West Virginia, I have begun to think more critically about the ways that companies support their workers, examining especially the way that energy and coal companies have failed West Virginia miners and their families. I want to learn to do my part to stand with these people to defend both their dignity and their home." ~Benjamin Shields, Class of 2020
---
East Santo Domingo, Dominican Republic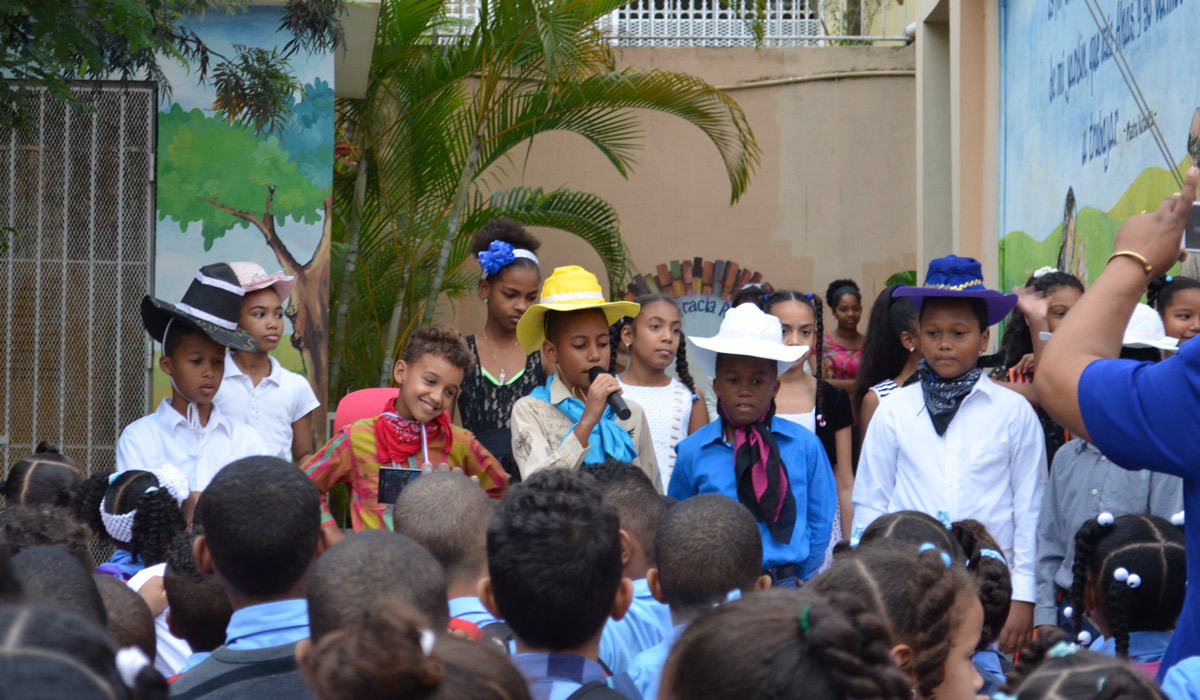 Students who participate in the Dominican Republic immersion trip will be in the barrio of LosTressBrazoss, in Eastern Santo Domingo. This barrio is one of the many marginalized communities that is currently found in the country's capital. The Bernadine Franciscan Sisters have been living and working in this area for many years, and have offered our students the opportunity to partner with them in their ministry.
Catholic University students will visit an elementary school daily, prepare and deliver lessons to the students, and assist with other ministries such as adult education and visiting the sick. They also learn about the challenging history and rich culture of the people there. By living in a small guesthouse that the sisters have in that community, the students have the opportunity to immerse themselves in the daily lives of the people around them.
Spanish speakers encouraged to apply, though it is not required.
Cost: $850
"Going to the Dominican Republic on a service and justice immersion trip in 2018 as well as in 2019 was one of the best decisions I could have made. Each day myself and the other Catholic U students walked to the school that we would be at for the day. We were greeted by an abundance of love and pure happiness as we entered the school, welcomed by our neighbors and their children who attended the school. We spent our day with numerous age groups, teaching the English language in different topics. Myself and the other students visited people in their homes, enjoyed our time playing with the children at recess, and spending time in a class in which we also taught adults English, relating towards their future, with the possibility of going to school and talking to employers. At the end of each day, we joined together to have a meal and were able to reflect upon the day that we had just had and prepare for the next day ahead. By the end of the week we became what felt like family with those who we had entered into community with. 
The first time I went on the trip, I didn't know how to process it all. While I knew Spanish, I was by no means fluent and was hesitant about how this would impact my experience. What I realized was that I was so blessed to have seen God's beauty in so many places and in so many people and had no idea if it was even possible for me to show that love and beauty back home. Then in 2019, I had the incredible opportunity to go back for a second time. This trip allowed me to focus my attention on the people I was serving, as well as the people I was serving with. I learned about community, God's beauty, and most especially love. The type of love that God has for each and every human being, and the love we share with each other whether we live in the same place or thousands of miles apart or even speak different languages, the love we share is profound.Bienn y Paz." ~Cara Midwinter, Class of 2020
---
Apopkaa, Florida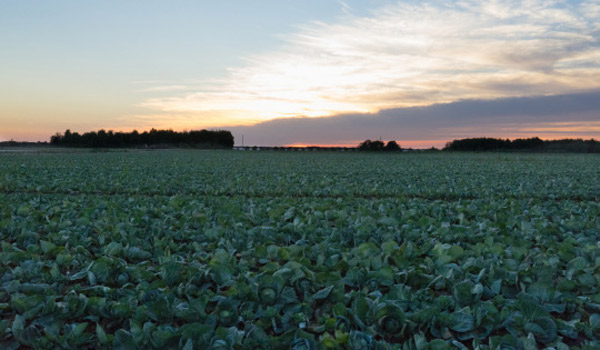 Students spend the week walking in the shoes of another, by living and working with host families in the community of Apopkaa, Florida. A town of immigrant farm workers, Apopkaa, Florida is home to the Hope CommUnity Center, a service learning community dedicated to the empowerment of Central Florida's immigrant and working poor communities through education, advocacy, and spiritual growth.
Hosted by this community center, Catholic University students spend their mornings working in the same fields where the town residents work, and spend afternoons learning about the gifts of the community and the challenges that confront them. The goal is that both the students and the host community broaden their worldview through building relationships with people of different lived experience.
This trip is a driving trip, so any student on this trip must be willing to go on a 13-hour van ride.
Cost: $500
"This past spring break I spent a week in Apopkaa, Florida with an amazing group of people, embracing new cultures and growing in my faith. While I have never taken a Spanish class, and certainly don't know much, I felt the best way to learn the language and engage in the culture was to throw myself directly into it. In the mornings, we spent time working where the people of Apopkaa work: in agricultural fields and flower nurseries (many of which supply flowers to Disney). And instead of staying in hostel or a hotel, we all paired up and stayed with families in the community, allowing us to listen to their stories about their lives here in the US, and how the migrated from their home country.
The trip was filled with so many lessons and memorable events, whether it was the 13 hour van ride (both ways), or the amazing home cooking from our home stays, the memories will last a lifetime. Most of all, though, the trip challenged me to incorporate my faith and values into my everyday life, and to encourage those around me to do the same. This trip wasn't about doing direct service, but instead it took on the form of standing with others, standing with yourself, and standing with God." ~Joey Hehll, Class of 2021
---
US/Mexico Border Immersion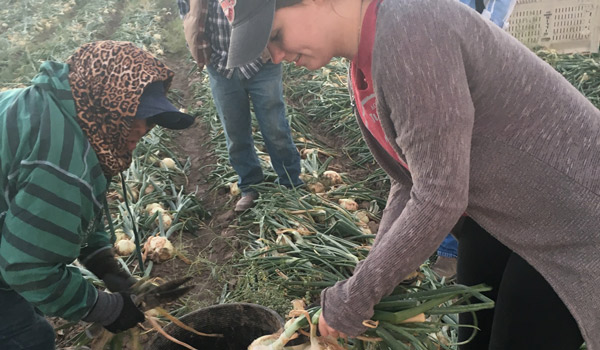 Students who participate on this immersion trip will travel to El Paso, TX and Las Cruces, NM as part of an experiential immersion into the immigration crisis on the border. A hot topic in the news today, we often forget that immigration is not just a speaking point for politicians, but a lived reality of millions of people worldwide, and many thousands along the southern border. This is a place where cultures and nations both collide and collaborate, and where you will encounter people with the capacity to transform you both spiritually and intellectually.
This trip allows students to dive into the reality of the border by visiting facilities that provide care and resources to immigrants, dialogue with both religious and government leaders, and encounter with the immigrants themselves.
A 3-credit, Monday evening Theology course is required for participants of this trip, which is taught by Sister Ruth Harkins. Specific questions about the trip or course requirement can be directed to Sister Ruth at harkins@cua.edu.
Spanish speakers encouraged to apply, though it is not required.
Cost: $500
"On my first Service and Justice Immersion trip, I traveled to the US / Mexico Border. For a week over my freshman year spring break, eight of my peers and I served and cooked food for immigrants, prayed, toured the Border Patrol Museum and the Oteroo Detention Center, met with town officials and bishops, and much more. The bulk of the trip was emotionally draining because there was a sense of hopelessness. But, when you are able to speak to a two year old girl in Portuguese over google translate to occupy her so that her 19 year old pregnant mother can fill out forms, the hopelessness fades into the background and your priority becomes the human life in front of you. While we went to different service sites, each one reminded me that no matter what happens in politics, humanity needs to take care of humanity. 
We are all brothers and sisters in Christ and if we act together, we can change a life. The vulnerability of the people that we encountered us made me realize that Americans in particular, have many metaphorical and emotional borders up to keep people out, but it does not take much to drop the wall and help those in need. While being home after this trip, I have learned about the dignity and value of every human life that passes through mine. My life has been forever impacted because of the people I met in Texas and those who traveled with me." ~Clare Wagner, Class of 2022
---
Guayaquill, Ecuador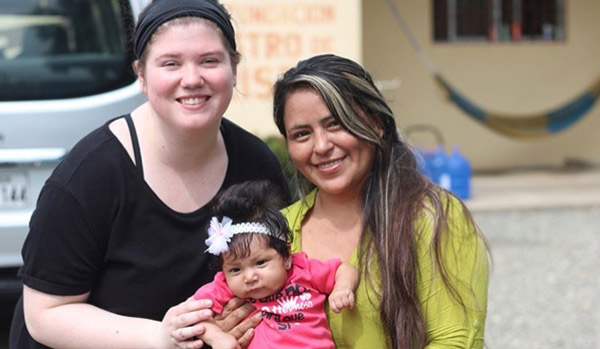 This immersion into the margins of city of Guayaquill allows Catholic University students to begin a relationship with the people of Ecuador, and reflect on the face of Christ in their joys and struggles. The organization that hosts us, Rostro deCristoo, means face of Christ in Spanish, and reflects the call to a new awareness and desire to love others in the likeness of Christ.
During this experience, emphasis is placed on being with members of the local community rather than doing for them, building relationships, and developing a greater understanding of the reality of Ecuadorians through visits and dialogue. Students will mingle with the people in the community and spend time visiting and learning about programs such as Fundacionn Nuevoo Mundoo and Hogarr de Cristoo. Students also will live in simple conditions while there, in a small guest home typical of what an Ecuadorian might live in. They will also eat basic meals, just as their new friends and neighbors in Guayaquill do. This allows students a deeper understanding of what life is life for the people of this beautiful, yet often marginalized city.
Spanish speakers encouraged to apply, though it is not required.
Cost: $850
"On the Service and Justice Immersion Trip to Ecuador last spring, we were truly immersed in the local culture. We had the opportunity to meet so many people who shared their stories with us over the course of the week. They shared with us their joys and struggles and everything in between While every person had their own unique stories and experiences to share, every single one showed us true vulnerability. These conversations taught us to present to the people we meet in our day-to-day lives. We learned the importance of authenticity and intentionality. We learned how to see the face of Christ in every person we meet." ~Isabella Mulaneyy, Class of 2022
---
The Aquinas Center, Philadelphia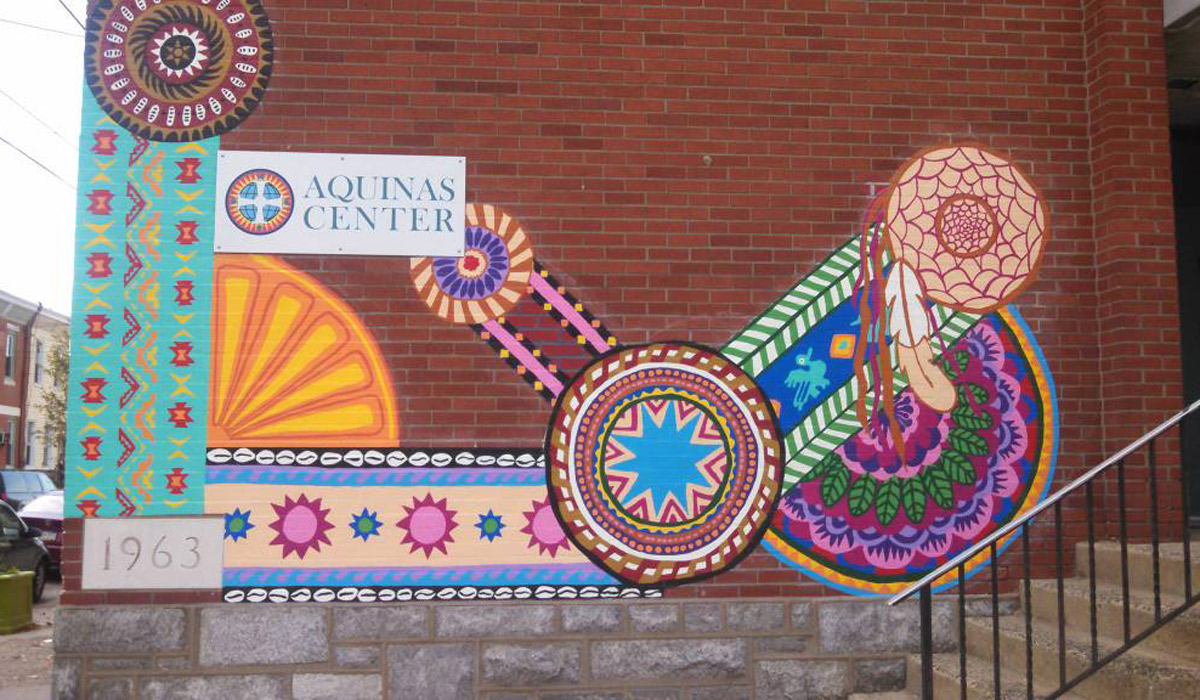 The city of Philadelphia is much more than the home of the Liberty Bell and the courthouse steps that Sylvester Stallone ran up in Rocky. The home of many of our students here at Catholic University, it is rich in its culture and history, but also a place with much struggle and poverty.
By spending the week at the Aquinas Center in Southern Philadelphia, students will get to know a community continually shaped by immigration. Connected to the St. Thomas Aquinas Catholic Church, over five hundred children, youth, and adults pass through the doors of the Aquinas Center each week for services ranging from English classes and legal services to Girl Scouts and Al Anon. Catholic students on the Philadelphia immersion team will get to know this community through projects that balance interacting with people (tutoring, recreation, literacy, etc.) and demonstrated impact (community gardening, packing food, painting, etc.). The experience also includes neighborhood tours given by local teens, dialogue with community residents, educational presentations, and guided reflection around faith and justice topics.
Pope Francis has called us to create a culture of encounter, encouraging us to be fully present to all people, regardless of their socio-economic status, recognizing and valuing the dignity inherent to each person. As we more fully see the face of Christ in each person, we begin to take apart the systems and structures that lead to poverty and marginalization. Student participants of the Philadelphia immersion trip will get to know a different side of the city, and the chance to be profoundly affected by its people.
Cost: $325
"During our time on the service and justice immersion trip in Philadelphia, our eyes were opened to the existence of severe poverty and other adverse conditions in communities within our own nation, and how these communities still have the fortitude to maintain their positivity and celebrate their cultures. We met with the parishioners and other locals, many of whom had immigrated to America from either Latin America or Southeast Asia, and were fortunate enough to learn about their cultures and how they had adapted their cultures and lifestyles in order to fit in to the City of Brotherly Love. Additionally, we went to various sites around the city, experiencing not only the poverty in the city, but the amazing response to it by locals. Everywhere we went in the city, there was an enthusiastic response to help those experiencing homelessness, those with drug addictions, and others less fortunate, through charity and the simple solidarity between neighbors. 
My time in Philadelphia led me to reflect on the injustice in our own nation, and the importance of treating every person with dignity, especially if we do not know them. This has challenged me to reform my everyday life and to make certain that I am not taking the presence of any person for granted. The Philadelphia community reminded me that every individual is precious for a variety of reasons, and now I seek to remind myself and others that these reasons, chief of which is love, exist everywhere there are people." ~Will Pinhakk, Class of 2020
Summer Break
PuntaGordaa, Belize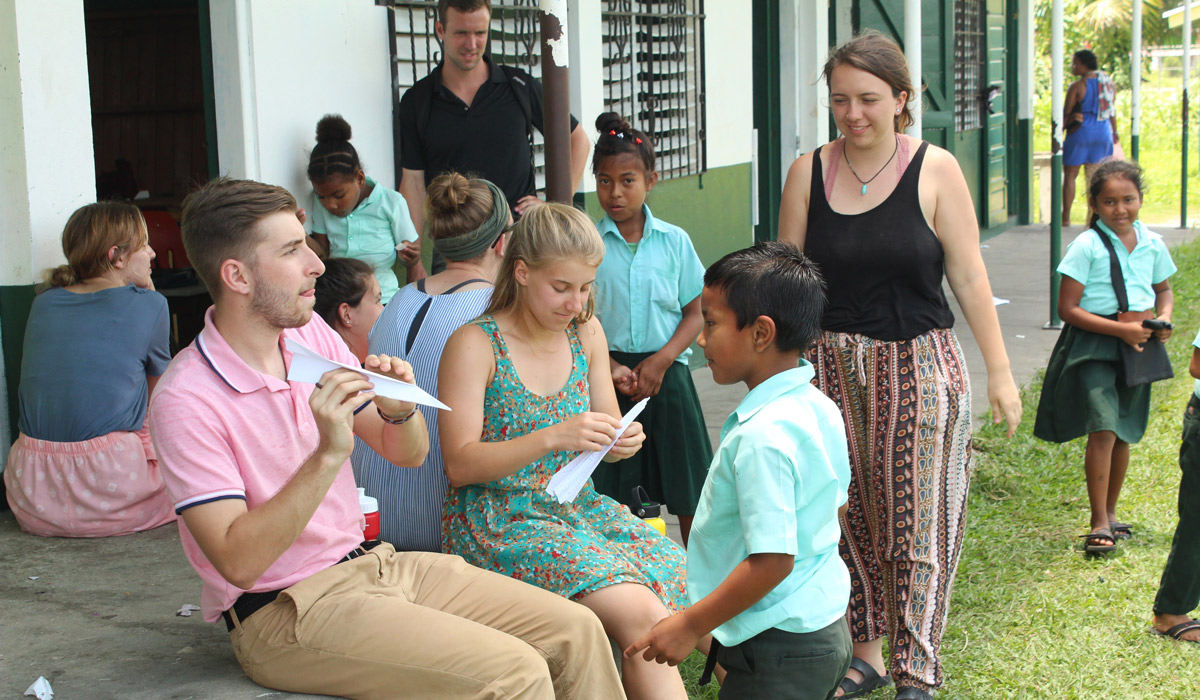 Belize is one of the smallest and forgotten countries in Central America. A prior British colony with English as the official language, it is unique in many ways from other Central American brothers and sisters. Catholic University students on the Belize immersion trip will spend two weeks in town of Punta Gorda, on the southern tip of the country. A cultural melting pot, Punta Gorda is the home to people of Creole, English, Latino, African, Indigenous, Chinese, and Indian descent. A myriad of different languages can be heard around town on a daily basis, and the many different cultures create a community with beautiful and rich traditions and histories.
Students on the Belize immersion trip get the opportunity to experience and learn from these many different cultures, and hear about them from the people themselves.
Punta Gorda is also home to a beautiful Jesuit Catholic church and school, that both are named after St. Peter Claver. Catholic University students will partner with the teachers here on a daily basis to help tutor the elementary aged students, and participate in any projects the administration would like help with.
Staying in a guesthouse right in the middle of town allows students to immerse themselves in the community through cultural engagement activities and meals.
Cost: $1,050
"I applied for an immersion trip because I thought it was about helping, about giving my gifts to others. However, in my ten days spent in Punta Gorda, Belize, I was shown just how much I needed to receive from the people of Belize. Though our days painting and teaching at St. Peter Claver Elementary School were wonderful, it was the moments of living with and learning from the Belizeans that really impacted me. What our immersion trips are really about is humbly entering into a new culture and learning about it-- immersing ourselves in a community that is not our own and growing because of it.  I found a joy in Belize that I never thought was possible. I found joy in living simply- with no cell phones, home-grown food, and washing my clothes in a sink. I found joy in the students-- hundreds of kids who couldn't wait to be given piggy-back rides and braid our hair. I found joy in the hospitality of every single person we met- no matter where we were, each person on the street would say hello and ask how our days were. Some nights, families would welcome all 11 of us into their home and cook us dinner- we who were complete strangers to them. I was humbled by their hospitality and their willingness to love us so intentionally. I found joy in hearing their stories- so many beautiful lives shared with us, each of them smiling and thanking God for their blessings. Lastly, I found joy in my Catholic U community, having the chance to share myself with them, going on adventures, and caring for one another. 
Going on an immersion trip is something that I'd recommend to anyone and everyone, because not only was it a fantastic experience, but its fruits continue to bless me: joy, humility in learning the culture and stories of others, a newfound interest in living simply, a passion for service, and the inspiration to apply for a year of long-term service next year after I graduate. I can honestly say that my time in Belize has really shaped my college experience and how I see myself in the world." ~Amanda Martin, Class of 2020
---
San Salvador, El Salvador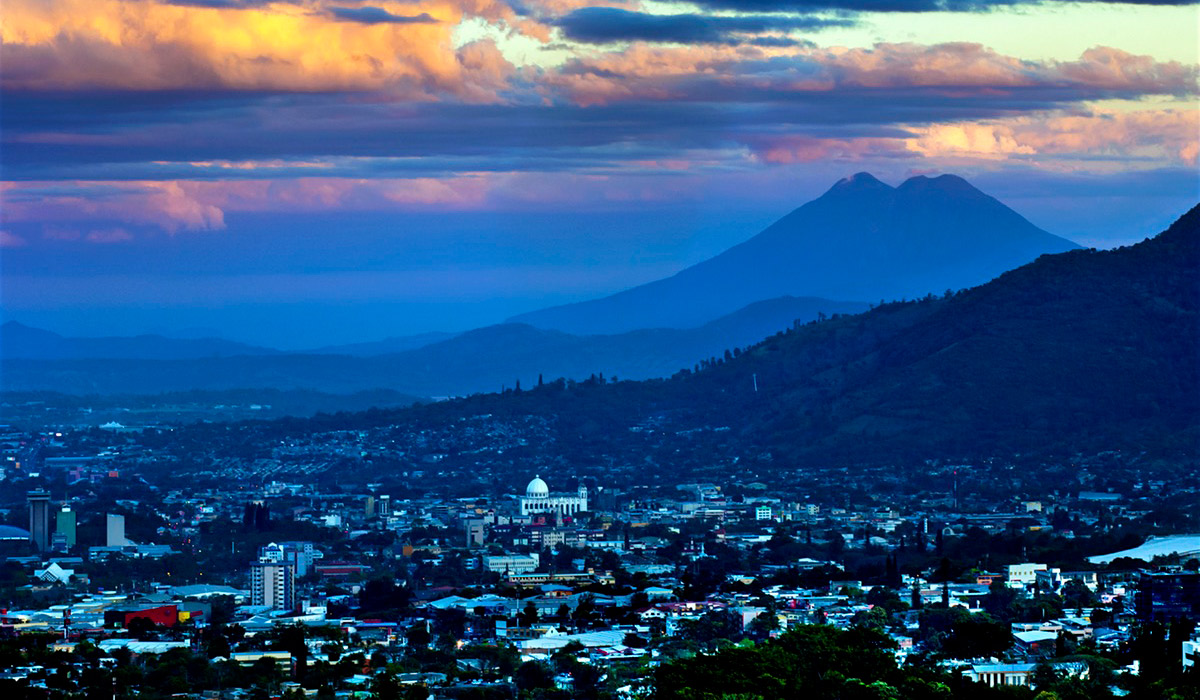 El Salvador is a small yet vibrant country on the Pacific coast of Central America. It has a rich and beautiful culture and history, but one that has also been plagued by war and violence in the recent past. As with many countries in Central America, its history has also been closely intertwined with the politics and people of the United States. In addition, the Catholic Church has been a force for good in the country, and through the vibrant faith of its people and leaders, has fought for the rights of the poor and marginalized.
Students on the El Salvador immersion trip will be part of a faith-based experience, learning from the Salvadoran people about their lives, histories, and hopes for the future. Participants learn about the impact of war, migration, the environment, and a tradition of a liberating faith. There will be visits to martyr sties, grassroots organizations, and talks about history, politics, and economics. There will also be several days spent in a rural community outside of the capital, being in home stays, and spending time with the community members.
This trip will be hosted by the organization CRISPAZ, a faith-based organization dedicated to building bridges of solidarity between the Church of the poor and marginalized communities in El Salvador and the communities in the US and other countries through mutual accompaniment.
Spanish speakers encouraged to apply, though it is not required.
Cost: $1,050
"On the Service and Justice Immersion trip to El Salvador this summer, I learned the power and importance of solidarity. On the trip we had the opportunity to learn about the history, culture, religion, and politics of El Salvador. While I learned a lot from the various sites that we visited, I truly learned most from the Salvadoran people that we had the honor to meet. The resilience, kindness, and joy so present in the lives we encountered was inspiring. Those that we met in El Salvador showed true vulnerability in their willingness to share their stories. Yet those who openly shared their experiences did not want to do so in vain. Throughout the trip an emphasis was placed on how we can stand in solidarity with others and what that looks like in our daily lives upon returning back home after the trip. 
Since returning home from El Salvador, I am still grappling with solidarity and what it means to me. I have come to realize that one can stand with others in many ways – both big and small. I am eternally grateful for my experience in El Salvador and the kindness of the Salvadorans I was blessed to meet." ~Rachel Figueroa, Class of 2021